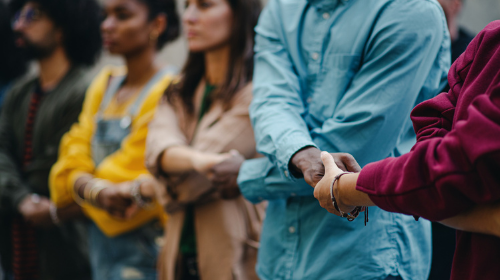 Dear NVIC Friends,
As 2013 draws to a close, at NVIC we are looking toward a New Year with anticipation and renewed hope and confidence that with the help of friends like you, we will meet the challenges and opportunities that 2014 will bring.
We have much to be thankful for and at the top of the list are the faithful, generous donors to NVIC, who have made it possible for us to continue our work year after year.
2014 marks NVIC's 32nd year of preventing vaccine injuries and deaths through public education while defending the ethical principle of voluntary, informed consent to medical risk
-taking.
As the oldest and largest non-profit charity in the U.S. disseminating information on vaccination, NVIC also operates the oldest and largest non-government website on the Internet providing referenced information about infectious diseases and vaccine science, policy, law, and ethics.
NVIC highlights in 2013:
NVIC.org attracted nearly one million visitors and more than two million webpage views, a 30% increase from the previous year;
NVIC Newsletter subscribers now number 42,000, a 25% increase from the previous year;
NVIC Facebook fans doubled and now are 62,000 with an estimated daily reach of 16 million people;
Thousands of users signed up for the free online NVIC Advocacy Portal, now including 30,000 people from every state, who received more than 75 Action Alerts about 120 state bills affecting vaccine freedom of choice that NVIC tracked in 38 states;
NVIC sponsored vaccine education billboards ("Vaccinations: Know the Risks & Failures") in New York, New Jersey, Illinois, Georgia, Oregon, California, Arizona and Washington that were seen by more than 78 million people;
A philosophical belief vaccine exemption for daycare workers was secured in Texas and the "opt-in" provision in the state tracking registry was protected;
NVIC publicly defended the personal belief vaccine exemption in states like California and Oregon;
One-on-one counseling and information support was provided to hundreds of families reporting vaccine reactions to NVIC;
Federal vaccine advisory committees were monitored and NVIC provided informed public comment to give voice to public concerns about vaccine safety, policy and law;
Knowledgeable perspective was provided to journalists contacting NVIC for information about vaccine science, policy, law and ethics and NVIC's perspective was included in numerous media articles and radio shows in 2013.
NVIC maintained transparency, accountability and fiscal responsibility as a trusted nonprofit charity with a long public record of responsible advocacy.
So many parents and adult health care workers in the U.S. are being
threatened and punished
by doctors, public health and school officials and employers when they attempt to make voluntary vaccine choices. In 2014, NVIC is taking the "right to know and freedom to choose" message we have voiced for the past 31 years to a new level. We need your help so that, together, we can
educate and empower more Americans to stand up
for the human, civil and parental right to exercise voluntary informed consent to vaccination.
If you like what NVIC does and want us to reach more people, please don't forget to keep NVIC as one of your favorite charities!
Please
make a tax deductible donation to NVIC
before the end of the year to support NVIC's charitable work
. We are grateful for whatever you can give.
Thank you for caring about preventing vaccine injuries and deaths and protecting informed consent rights for everyone. May you and those you love have a happy and healthy New Year!
For health and freedom,
Barbara Loe Fisher
NVIC Co-founder & President
Leave a comment
Your email address will not be published. Required fields are marked with an *
0 Responses to "2013 Highlights & New Year Wishes!"