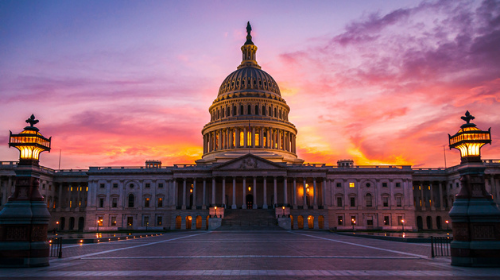 NVIC Issues Call to Action to Defend Informed Consent Rights
There is a serious threat to the philosophical exemption to vaccination in Vermont. Two bills (S.199 and H. 527) backed by 15 legislators in the Vermont state House and Senate propose to eliminate the philosophical exemption to vaccination for children attending school or college.
Vermont – The Healthiest State!
Vermont is one of 18 states in the U.S. that allows a philosophical, personal or conscientious belief exemption to vaccination. Vermont is ranked first as the "healthiest" state, according to
America's Health Rankings
and has a low infectious disease rate. States that currently have a philosophical/conscientious belief exemption are: CA, ID, WA, MI, UT, AZ, MN, WI, OH, CO, NM, ND, OK, TX, AR, LA, ME and VT.
"We know that the Pharma/Medical Trade Association lobby is planning to mount an all-out effort this year to persuade state legislators to strip philosophical/conscientious belief exemptions to vaccination from state public health laws. NVIC is calling on all concerned citizens and organizations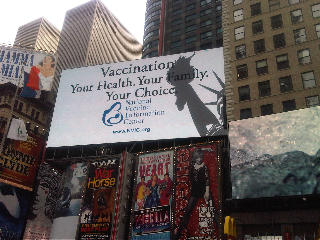 in the state of Vermont – and every state – to get involved and take action to protect the right to voluntary, informed consent to vaccination in America," said NVIC co-founder and president, Barbara Loe Fisher.
Free NVIC Advocacy Portal Connects People & Legislators
NVIC's free, online
Advocacy Portal
informs citizens in real-time about legislative attacks on vaccine exemptions and puts Portal users in immediate contact with their own legislators with a touch of a keypad or cell phone screen. Portal users receive Action Alerts notifying them of bills threatening vaccine exemptions moving in their states, as well as tips on how to talk to legislators and be pro-active in making sure elected officials understand their concerns. The Portal was designed with this personalized approach because a personal letter, email, phone call or visit from a constituent is taken more seriously by a legislator and is the most effective way to get their attention.
Protect Your Informed Consent Rights!
"It just takes minutes of your time to send letters, emails, and phone calls to your state legislators so you can protect your informed consent rights," said NVIC State Advocacy Director, Dawn Richardson, who designed and manages the unique online online communications network. "It can have a big impact on whether you will be able to make vaccine choices in your state. We have to go all-out this year because those trying to take exemptions away are politically powerful and have unlimited financial resources."

Nationwide, there are about 20,000 users of the NVIC Advocacy Portal, which protects the privacy of users. The Portal was launched in November 2010 in response to aggressive, well-funded attempts by Pharma lobbyists to get Gardasil and other newly licensed vaccines added to state mandates, as well as to counter attacks by Pharma-funded medical trade organizations, like the American Academy of Pediatrics, lobbying to take away philosophical and religious exemptions to vaccination.
Medical Exemptions Refused, Children Put At Risk
The philosophical/conscientious belief exemption is especially important to preserve for families with histories of vaccine reactions, severe allergies and immune or brain disorders. Few doctors will write a medical exemption in America today because they must adhere to very narrow federal (CDC) guidelines defining what constitutes a medical reason to avoid vaccination rather than being allowed to make individual professional determinations about how to protect their patient's health.
CDC's one-size-fits-all recommendations for children to use 69 doses of 16 vaccines fail to recognize or respect increased individual susceptibility to vaccine adverse responses for genetic and other biological reasons. Individual susceptibility was acknowledged by the Institute of Medicine (IOM) in the 2011 report on Adverse Effects of Vaccines: Evidence and Causality. The IOM found that, out of 158 serious brain and immune system disorders reportedly associated with eight different commonly used vaccines, there were either no studies or too few methodologically sound studies to make a causation determination either way for 135 (85%) of them.
NVIC continues to get many reports that sick and disabled children and adult health care workers with histories of vaccine reactions are being forced to get re-vaccinated because doctors refuse to write medical exemptions. Some of these reports on posted on NVIC's
Vaccine Freedom Wall
.
Pharma/Medical Lobby Moving Fast
Last year, the wealthy Pharma/Medical Trade lobby persuaded state legislators in
Washington state to pass a law
requiring parents to obtain the signature of an M.D. or other state designated health care professional in order to file a philosophical or religious belief exemption to vaccination. The same politically powerful lobby persuaded
legislators in California to pass a law
allowing children as young as 12 years old to be vaccinated with Gardasil and hepatitis B vaccines and all future vaccines for sexually transmitted diseases, without the knowledge or informed consent of their parents.
Pharma and Doctors Have No Liability
What many legislators may not know is that vaccine manufacturers, as well as doctors, nurses, pharmacists and other vaccine administrators, are completely shielded by Congress from civil liability when children or adults injured or die after vaccination. Last year, the U.S. Supreme Court said that
pharmaceutical corporations have no liability
even if they could have made a safer vaccine.
Register Now For NVIC Advocacy Portal
Registering to use NVIC's Advocacy Portal is quick, easy and free! To become a user, click
here
and take action to protect vaccine freedom in your state. To learn more, read a
summary of NVIC Advocacy Portal activities
in 2011 and plans for 2012.
NVIC Defends Health Worker's Informed Consent Rights - Federal Committee Recommends Forced Flu Vaccination
In a strongly worded statement, NVIC's president and executive director outlined reasons for opposing draft recommendations by a National Vaccine Advisory Committee (NVAC) subcommittee that would allow employers to force U.S. health care workers to get annual flu shots without their voluntary, informed consent or be fired: "NVIC does not support these recommendations or any coercive government or employment policy, which condones the use of harassment and threat of denial of employment or job dismissal as a club to force health care workers with medical, religious or conscientious belief objections to get annual flu shots."
Influenza Vaccine Not Most Effective, Safe Flu Prevention Method
NVIC's statement to NVAC contains referenced information about the lack of scientific evidence that influenza vaccine is the most effective and safe way to prevent influenza, including in medical settings. NVIC also pointed out that a majority of polled subcommittee members personally supported either no influenza vaccine requirements or the inclusion of medical, religious and philosophical exemptions.
If you have been harassed or threatened for making independent vaccine choices, consider posting a report on
NVIC's Vaccine Freedom Wall
.
In the News
New Thriller Novel Spotlights Vaccine Safety Debate -
Vaccine Nation
, by best selling thriller author, David Lender, is a new, fast-paced action novel that dramatizes the national debate over vaccine safety. Now available in both E-book, paperback and audio through Amazon, the book brings to life the crisis of trust haunting America's one-size-fits-all mandatory vaccination program. In the tradition of
Six Days of the Condor
and Alfred Hitchcock's
North by Northwest,
it both entertains and makes you think. Even though the characters are fictional, the storyline involving drug companies protected from liability and doctors covering up vaccine injuries rings true.
Author
David Lender
drew from his 25-year experience on Wall Street and the knowledge of his wife, Manette Loudon, who was a director/producer for the 2008 documentary film,
Vaccine Nation.
Lender lists NVIC in the book's Acknowledgements as among the information sources he relied upon for facts to anchor points made by the novel's characters about why vaccines and vaccine policies are not nearly safe enough. In a recent
online interview
David talks about his reasons for writing a page-turning thriller that is both thought-provoking and fun to read.
Dr. Oz Interviews Dr. Mercola & Agree to Disagree -
In a free-ranging interview that featured topics including the safety and effectiveness of statins, anti-depressants, tanning beds and flu shots, on his
Jan. 4 ABC-TV show
Dr. Mehmet Oz introduced Dr. Joseph Mercola as one of America's "most controversial" doctors. Dr. Mercola, who founded one of the largest health websites on the internet and urges people to "take control" of their health, talks about how high levels of vitamin D are essential to staying well and why the influenza vaccine is not the most effective or safe way to prevent the flu. Since 2008,
Mercola.com
and NVIC have partnered to publish written and video information about health and vaccination for the public.
Can B Vitamins Boost Your Memory? -
Older adults who took vitamin B12 and folic acid supplements for two years had greater improvements on short- and long-term memory tests than adults who did not take the vitamins, according to the results of a new study from Australia.
The benefits were modest, but encouraging, indicating that the vitamins "may have an important role in promoting healthy ageing and mental wellbeing, as well as sustaining good cognitive functioning for longer on a community-wide scale," Janine Walker, the lead author of the study and a researcher at Australian National University, told Reuters Health. Kerry Grens,
Reuters/Huffington Post
, Jan. 6.
Leave a comment
Your email address will not be published. Required fields are marked with an *
5 Responses to "Philosophical Exemption Under Attack in Vermont"