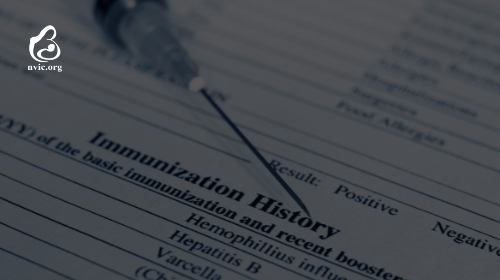 In the Colorado House of Representatives, a bill (HB20-1297) protecting parents from investigations by Child Protective Services and charges of child abuse or neglect based solely on a child's vaccination status cleared its first legislative hurdle on March 13th with a unanimous vote of support from the House Public Health Care & Human Service Committee. Committee chair Representative Jonathan Singer (D) stated that he would renew his request for the Speaker of the House to add him as Co-Prime sponsor with sponsors Representative Mark Baisley (R) and Senator Paul Lundeen (R). The bill's primary House sponsor, Representative Baisley, worked with many members of the committee and stakeholders to win bipartisan support for the bill.
Bill Prohibits False Reports of Child Abuse Based on Child's Vaccination Status
The bill has not been published with amendments passed by the House committee because the Colorado's legislature has suspended activity until March 30. However, the intent of the bill is to clarify and add existing statutory language to appropriately appear under Colorado's Children's Code. The bill prohibits the use of a child's vaccination status from being used as the sole premise to either initiate an investigation of child abuse or neglect, or being used as a determining factor in reaching a finding of child abuse or neglect. The bill also protects parental and guardian decisions to delay or decline one or more vaccines outside of school vaccine exemption status. The addition of this language in Colorado's Children's Code will also hold physicians and other medical professionals, who are required to report suspected abuse and neglect of children, to the same legal accountability currently in place for false reporting of neglect and abuse.
NVIC Testifies in Support of Bill
NVIC's Executive Director, Theresa Wrangham was one of a handful of people testifying in support of the bill. There was no testimony presented in opposition to the bill.
HB 20-1297 does not entail costs for the state and requires no fiscal note. Once Colorado reconvenes its legislature, the bill will move to the House floor for second and third readings before passing to the Senate for consideration.
Colorado provides audio and video recordings of hearings and HB20-1297 House hearing proceedings can be heard at mark 2:43:20, with Ms. Wrangham's testimony at mark 2:58:10.
Join NVIC's Advocacy Portal to Protect Vaccine Choices in Your State
To learn more about vaccine related legislation in your state, register for NVIC's Advocacy Portal today. This unique, free communication and networking resource will provide you with analyses of bills and talking points, bill status, and action alerts, as well as direct links to your own elected officials. The Portal makes it easy for you to quickly communicate your interest and concerns about vaccine related legislation to your elected representatives. Bills can move quickly, so once you have registered for the Portal, be sure to log-in often for updates and to check which bills are moving in your state.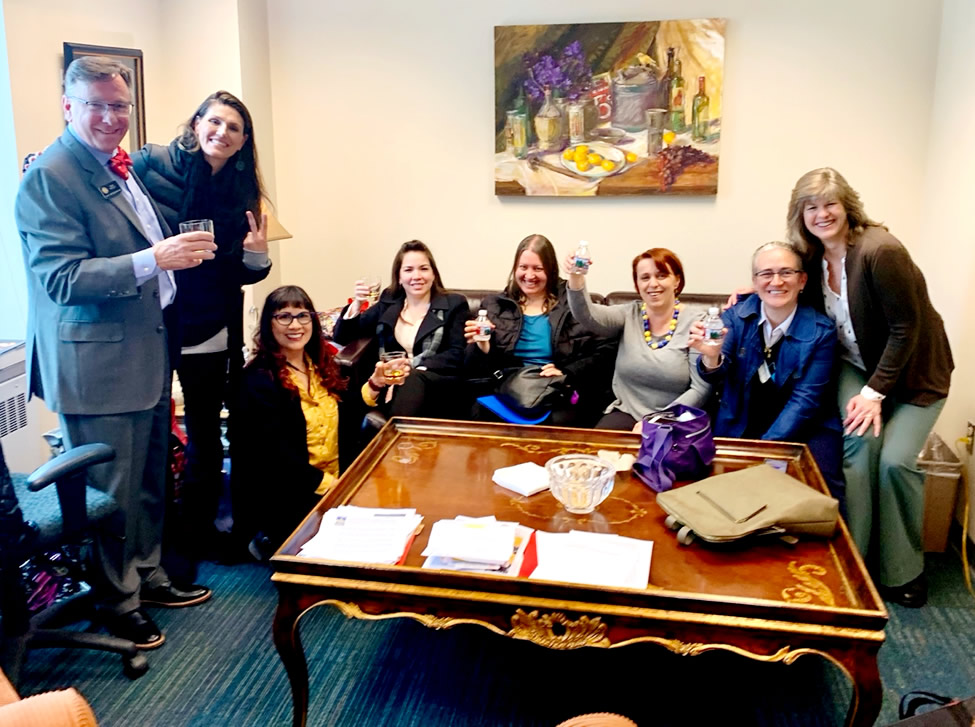 From left to right, Colorado citizens gather after the House committee passage of HB20-1297: House Bill Sponsor, Representative Mark Baisley (R), Leslie Scott, Wendy McBride, Rachel Posner, Kim Zawaki, Els Fleugels-Soxman, Cinthia Williamson and Theresa Wrangham, NVIC Executive Director.
Note: This commentary provides referenced information and perspective on a topic related to vaccine science, policy, law or ethics being discussed in public forums and by U.S. lawmakers. The websites of the U.S. Department of Health and Human Services (DHHS) provide information and perspective of federal agencies responsible for vaccine research, development, regulation and policymaking.
Leave a comment
Your email address will not be published. Required fields are marked with an *
3 Responses to "Colorado House Committee Acts to Prevent Investigations of Parents Based Solely on Child's Vaccination History"