Por Barbara Loe Fisher
Publicado originalmente Junio 2017
Libertades civiles
Incluyen el derecho legal a ejercer la libertad de pensamiento, expresión, conciencia y creencias religiosas.1 2
Autonomía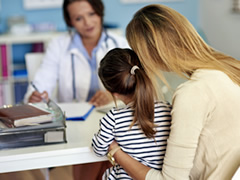 La protección a su autonomía e integridad corporal incluye el derecho humano a ejercer el consentimiento informado para la toma de riesgos médicos.3 4 5
¿Qué es el Consentimiento Informado?
Consentimiento informado significa que tiene el derecho legal a estar plena y minuciosamente informado sobre los beneficios y riesgos de una intervención médica, incluidos los productos farmacéuticos, y que es libre de tomar una decisión voluntaria sobre si acepta un riesgo para usted o para sus hijos menores de edad sin ser coaccionado o castigado por la decisión que tome.6 7
El consentimiento informado ha guiado la práctica ética de la medicina desde los Juicios de Nuremberg, después de la Segunda Guerra Mundial, donde el principio del consentimiento informado fue internacionalmente reconocido como un derecho humano de las personas que participan en investigaciones científicas.8 9 En la actualidad, el consentimiento informado para la toma de riesgos médicos también significa que tiene el derecho legal de ser plena y minuciosamente informado por un médico o centro médico acerca de los beneficios y riesgos de una prueba de laboratorio, procedimiento quirúrgico, medicamentos recetados u otra intervención médica que le vayan a realizar a usted o sus hijos menores para dar su permiso voluntario.10 11
¿Por qué el Consentimiento Informado Sobre los Riesgos de la Vacunación es un Derecho Humano?
Las vacunas son productos biológicos fabricados por corporaciones farmacéuticas. Al igual que otros productos farmacéuticos, las vacunas conllevan un riesgo de sufrir lesiones o muerte que puede ser mayor para algunas personas que para otras, y a menudo, los médicos no pueden predecir quién saldrá perjudicado.12 13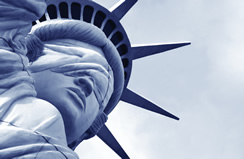 Las políticas y leyes universales de vacunación que lo obligan a arriesgar su salud o la salud de sus hijos sin su consentimiento voluntario, informado y bajo la amenaza de ser sancionado por rechazar una vacuna, violan los derechos humanos.14 15
Es importante proteger las libertades civiles, incluida la libertad de ejercer el consentimiento voluntario e informado para tomar riesgos médicos. Sin el derecho legal a proteger su autonomía e integridad corporal y sin el derecho legal a la libertad de pensamiento, expresión, conciencia y creencias religiosas, ya no somos libres.16 17
En NVIC.org, conozca más sobre las vacunas, enfermedades y el derecho humano al consentimiento informado para tomar riesgos médicos.
Empodérese el día de hoy con información bien referenciada que puede ayudarle a tomar decisiones informadas sobre la vacunación.
Es su salud. Su familia. Su elección.
References:
1 National Archives. America's Founding Documents: Declaration of Independence, Constitution, Bill of Rights. June 26, 2017.
2 The Free Dictionary. Definition of civil liberties.
3 Open Society Foundation – Armenia. Right to Bodily Integrity. Human Rights in Patient Care: A Practitioner Guide.
4 Cohen J, Ezer T. Human Rights in Patient Care: A Theoretical and Practical Framework. Health and Human Rights Journal 2013; 15(2).
5 The Free Dictionary. Substantive Due Process: Modern Analysis.
6 Nir E. Informed Consent. The Stanford Encyclopedia of Philosophy 2011 (Fall Edition).
7 HG.org. Understanding Informed Consent.
8 Annas GJ, Grodin MA. The Nazi Doctors and the Nuremberg Code. Oxford University Press 1992.
9 Grodin MA, Annas GJ. Legacies of Nuremberg – Medical Ethics and Human Rights. JAMA 1996; 276(20): 1682-1683.
10 U.S. Library of Medicine. Informed Consent – Adults. Medline Plus Oct. 29, 2015.
11 Nemours Children's Health System. When You Need Consent for Treatment at Nemours. The Nemours Foundation 2017.
12 Institute of Medicine Committee to Review Adverse Effects of Vaccines. Adverse Effects of Vaccines: Evidence and Causality: Evaluating Biological Mechanisms of Adverse Events (p. 57-102), Increased Susceptibility (p. 82). Washington, DC: The National Academies Press 2012.
13 HRSA. Vaccine Injury Compensation Program Data and Statistics.
14 Fisher BL. Blackmail and the Medical Vaccine Exemption. NVIC Newsletter May 18, 2015.
15 Nickel J. Human Rights. Stanford Encyclopedia of Philosophy Nov. 8, 2014.
16 Fisher BL. Vaccination: Defending Your Right to Know and Freedom to Choose. NVIC Newsletter Nov. 3, 2014.
17 Fisher BL. Defending the Religious Exemption to Vaccination. NVIC Newsletter June 28, 2016.
Leave a comment
Your email address will not be published. Required fields are marked with an *
0 Responses to "¿Por qué el Consentimiento Informado para la Vacunación es un Derecho Humano?"