NVIC Book Corner: A Wide Variety of Book Resources
Recommended Reading About Natural Alternatives for Restoring and Maintaining Health and Wellness
Updated April 23, 2022
---
---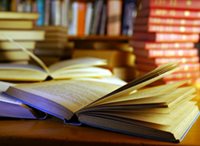 The following categories each contain a list of books which contain information about the science, policy, law, ethics, economics and politics of vaccination as well as natural alternative for restoring and maintaining health and wellness. We have also included several fiction and non-fiction books which offer thought-provoking perspectives on other subjects such as environmental pollution, human experimentation, individual autonomy and freedom of thought. All books are listed alphabetically by title.


Make a Difference Support NVIC
NVIC is 100% funded by donations.
Please give.

Ask 8 Kiosk & Educational Marketplace
---
Explore FREE downloadable educational materials