For General Correspondence
National Vaccine Information Center
21525 Ridgetop Circle, Suite 100 Sterling VA 20166
Phone: 703-938-0342
Fax: 571-313-1268
Email: [email protected]
Contacting Barbara Loe Fisher for Speaking Engagements, Media Calls & Interview Requests
For urgent requests for interviews from newspapers or broadcast media, please call 703-938-0342. For all other interview requests, please submit them in writing to [email protected] with deadline information, focus of interview, and the publication's website. Requests received without this information may not receive a response.

For requests related to Barbara Loe Fisher speaking at a conference, or similar public venue, please submit the request in writing to [email protected] with information on event attendence numbers, presentation length and focus, audio-visual requirements, location, and date of the event.
General Information
The NVIC office is open Monday-Friday, 9:00 am to 5:00 pm. When you contact NVIC your contact information will be kept confidential. We will only email our free e-newsletter and send to you other educational outreach information in addition to responding to your inquiries.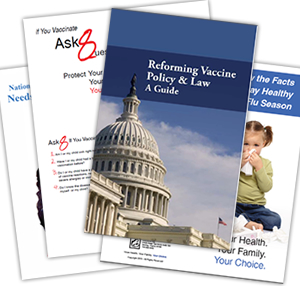 If you cannot find the information you need in the Frequently Asked Questions (FAQ's) document or on the website, the first step in speaking with a staff member is to send an email to [email protected] with your request. We regret that we cannot return most calls for general information. Our small staff prioritizes our time and work so we can first assist families reporting acute and recent vaccine reactions, injuries and deaths and families facing harassment, including expulsion from school or other sanctions when making vaccination choices.
To update your contact information with NVIC, please send an email to [email protected] with your old and new information (name, address, email and telephone numbers) and the NVIC database will be updated. Click to receive the NVIC Vaccine E-Newsletter or update your email address in order to receive the E-newsletter.
Please Note: Due to the high volume of telephone calls and email requests for information, NVIC is not able to answer all inquiries and must give priority to responding to reports of serious vaccine reactions and deaths. This website contains information on vaccines, vaccine reactions, state laws pertaining to exemptions and many other topics which may answer your questions and is meant for informational purposes only.

Return to Table of Contents