Vaccine Reporting Systems - You Have Options!
Report Vaccine Reactions - Its The Law!
---
---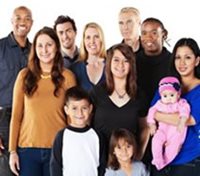 Vaccines are pharmaceutical products. Like all pharmaceutical products, vaccines carry with them risks for injury and death that can be greater for some than others. Vaccines can cause a reaction that resolves without injury or the reaction can lead to permanent disability or even death. Also, sometimes vaccines fail to protect or only protect against an infectious disease for a short period of time.

This webpage provides the public with the ability to report vaccine reactions, failures and harassment. It also provides the public with the ability to search and analyze the tens of thousands of vaccine reaction reports submitted to the federal Vaccine Adverse Event Reporting System (VAERS).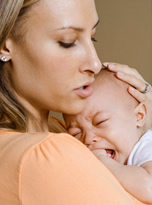 NVIC worked with Congress to pass the National Childhood Vaccine Injury Act of 1986 and was responsible for urging the creation of safety provisions in that historic law. This included a centralized vaccine reaction reporting system, the Vaccine Adverse Events Reporting System (VAERS), that is jointly operated by the federal Food and Drug Administration (FDA) and Centers for Disease Control (CDC). Prior to this law, there was no centralized reporting system for vaccine reactions.
Although this law requires doctors and other vaccine providers to report hospitalizations, injuries, deaths and serious health problems following vaccination to VAERS, it is estimated that between less than one to ten percent, of all vaccine-related health problems are ever reported to VAERS.
---
Reporting Vaccine Reactions
As a society we need to know how many people who get vaccinated are getting sick after vaccination and how many go on to die or are permanently injured. It is very important that ALL serious health problems, which develop after vaccination, be reported to VAERS. You should make a vaccine adverse event report to VAERS if you or your child has regressed physically, mentally or emotionally after vaccination or has experienced acute symptoms within hours, days or weeks of vaccination.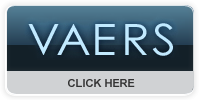 U.S. Vaccine Adverse Event Reporting System (VAERS)
Since 1990, the U.S. Government has collected over a million vaccine adverse event reports, which is stored in the VAERS database and is available for anyone to search or download. Reports made to VAERS assists federal officials in identifying vaccine safety signals. Reporting to VAERS will help reduce vaccine risks for everyone. If your doctor will not report a serious health problem you or your child suffers following vaccination, you have the ability to report a suspected vaccine reaction to VAERS on your own.
» Click Here to Report to VAERS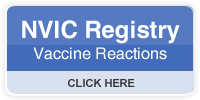 NVIC Vaccine Reaction Registry
Since 1982, the NVIC has operated a Vaccine Reaction Registry, which has served as a watchdog on reports submitted to VAERS. If you have experienced a vaccine adverse event, please report it to VAERS and to NVIC's Reaction Registry.
Vaccine adverse event reports submitted to VAERS are available to the public and may be searched using the below listed database search engines. VAERS is a passive reporting system and there are limitations when interpreting search results from VAERS. The federal dislaimer on the limitations of VAERS may be viewed on each search engine.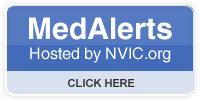 MedAlerts
NVIC hosts MedAlerts, a powerful and user friendly VAERS database search engine offering increased search and reporting capabilities in comparison to the federal VAERS search engine. Search VAERS Database with MedAlerts.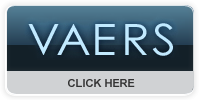 U.S. Centers for Disease Control (CDC) Wonder VAERS Search Engine
Since 1990, the U.S. Government has collected over a million vaccine adverse event reports, which is stored in the VAERS database and is available for anyone to search or download via the CDC's Wonder search engine. Search VAERS database with CDC Wonder.
Impact of Vaccine Recommendations and Mandates
As more vaccines have been recommended and mandated by government health officials, NVIC is receiving more reports from Americans describing how they are being harassed for trying to make informed vaccine choices for themselves and their children:
Children are being denied a public education if their parents do not show state officials proof they have received all state mandated vaccines or have obtained a signature from a medical worker when they file a religious of personal belief exemption to vaccination;
Doctors are refusing to provide medical care to children and adults who do not agree to get every government recommended vaccine;
Employees are being fired if they do not get employer mandated vaccines.
Vaccine failures may not be reported.
If you have experienced any of the above, please choose one or more options below to share your experience.
Reporting Vaccine Failure
No vaccine is 100 percent effective for everyone. Vaccines don't always prevent disease. Vaccine failures and vaccine strain infections do occur. It is important to understand that vaccinated persons can still get infectious diseases, as well as transmit them to others. Read stories shared by others on NVIC's Vaccine Failure Wall, and report a vaccine failure here.
Vaccine Harassment Reporting
Have you been threatened or sanctioned by your employer, doctor, school personnel or public health official for delaying or declining a vaccine for yourself or your child? View harassment stories on NVIC's Cry for Vaccine Freedom Wall and report vaccine harassment here.