Institute of Medicine (IOM) Reports
National Academies of Science Institute of Medicine Vaccine Safety Reports
---
---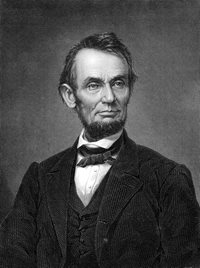 The National Academy of Sciences (NAS) was established in 1863 under President Abraham Lincoln's administration to report on science to policymakers and the public. In 1970 the Institute of Medicine (IOM) of NAS – renamed the National Academy of Medcine in 2015 - was chartered as the health arm of the NAS to provide evidence to the government and private sector that would assist in informed health decisions.
In the National Childhood Vaccine Injury Act of 1986, and Congress directed DHHS to contract with the Institute of Medicine (IOM), to evaluate and report on adverse effects of federally recommended childhood vaccines. Beginning in 1990, IOM appointed committees of experts to review the evidence in the medical literature and from other sources on the safety of government recommended and mandated childhood vaccines.
NVIC's co-founder and president Barbara Loe Fisher was invited to participate as a consumer representative on an Institute of Medicine Vaccine Safety Forum, which sponsored public vaccine safety workshops and published reports on vaccine adverse detection and response and vaccine safety research, and she was a co-editor of the Forum's 1997 report on Risk Communication and Vaccination. Barbara was also invited to make presentations to IOM expert committees reviewing the evidence for vaccine risks in 2001 and 2012.

In 2015 the National Academy of Sciences rebranded the IOM as the National Academy of Medicine (NAM). Below is additional information on these vaccine safety reports and NVIC's statements to the IOM/NAM.