Biography, Kathi Williams
Updated April 14, 2022
---
---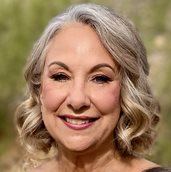 Kathi Williams
is Co-founder and Vice President of the National Vaccine Information Center (NVIC). She opened NVIC's office in 1982, creating the administrative infrastructure, managing the business and day-to-day operations and serving as the principal liaison with NVIC members. As the Executive Director of NVIC for 24 years she was a co-leader in launching the vaccine safety and informed consent movement in America in the early 1980's, including coordinating state support groups of parents of vaccine injured children and organizing community educational outreach programs.
In 1982, Kathi testified before Congress to explain vaccine injury and death reports that the newly formed organization was receiving following the airing of the documentary DPT: Vaccine Roulette. Kathi worked on the provisions and implementation of the National Childhood Vaccine Injury Act of 1986, including the Vaccine Adverse Event Reporting System (VAERS). She has been an advocate in her home state of Virginia to preserve religious exemptions and to help mentor other leaders. She has represented NVIC membership concerns at many meetings of the Advisory Commission on Childhood Vaccines and other government meetings and legislative hearings.

Kathi is now the Chief Financial Officer and serves as Vice President of the NVIC Board of Directors. The mother of two children, her son suffered a severe reaction to his fourth DPT shot at 18 months in 1982 and was left with learning disabilities and attention deficit disorder.