Biography, Marco Cáceres
Updated March 07, 2022
---
---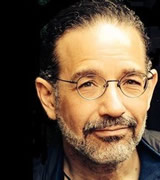 Marco Cáceres is managing editor of the weekly journal newspaper The Vaccine Reaction established and published by the non-profit National Vaccine Information Center (NVIC), which launched the TVR website in 2015. He is responsible for managing the editorial staff, guiding the selection of topics covered, identifying guest writers, and promoting the publication online. A regular TVR columnist, he specializes in analyzing trending vaccine-related news for which he writes a series of articles, notably his groundbreaking series on Zika and Zika vaccine development published in TVR in 2016.
Marco is a professional writer and market forecast analyst. He has worked for three decades in the space industry analyzing and forecasting the market for satellites and rockets. He has conducted specialized market studies for both the U.S. government and major U.S. defense and aerospace corporations. He also has experience on Capitol Hill as a both a legislative correspondent and legislative aide in the U.S. Senate. In addition to articles published in TVR, Marco has written articles that have appeared in Aerospace America, Aviation Week & Space Technology and The Huffington Post.
Marco graduated from the University of Richmond with a degree in history. He is married and is the father of two daughters.