Biography, Theresa Wrangham
Updated April 14, 2022
---
---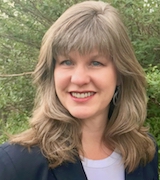 Theresa Wrangham has been the National Vaccine Information Center's (NVIC) Executive Director since 2010. She brings to NVIC over 30 years of business administration experience, and over 15 of which were spent in non-profit organizations. Theresa's skills in project management, accounting, and risk assessment have greatly complimented her role with NVIC. Her current duties and responsibilities include coordination of NVIC's volunteer and counseling programs, website design and content management, drafting and implementation of organizational policy, and monitoring of federal advisory committee activities related to vaccine policy-making. Theresa also served as a consumer reviewer for systematic reviews and their protocols that are undertaken by the Cochrane Collaboration with the Consumers United for Evidence-based Healthcare (CUE) for 10 years.

Theresa has also participated in the public engagement process funded by the Centers for Disease Control (CDC) for "Pandemic" H1N1 vaccine, meningococcal vaccine, and Colorado's 2013 public engagement on their personal belief exemption law and 2016 stakeholder engagement on meningococcal vaccine. In 2020 she accepted an invitation to present to the Advisory Commission on Childhood Vaccines, which advises the U.S. Department of Health and Human Services (DHHS) on the federal vaccine injury compensation program (VICP). Since 2013, Theresa has also represented NVIC during the CDC's Vaccine Information Statement (VIS) Revision consultations.
She became a parent advocate as a result of her youngest daughter's life-threatening asthma, as well as her oldest daughter's diagnosis of an Autism Spectrum Disorder. As a former AMTA massage therapist and Usui Reiki Master, she views health holistically and brings an experienced parent's perspective on raising healthy children affected by asthma and ASD to her advocacy work.
In 2001 Theresa co-founded the Autism Society of Boulder County (ASBC) in Colorado and served five terms as its president and seven years on their board. She also served on the Board of Directors for the Autism Society of Colorado and Board of Directors SafeMinds. Theresa also serves on advisory board for the US Autism Association (USAAA) and serves as their conference moderator. As a former member of the Boulder Valley School District Special Education Advisory Committee and Boulder Valley School District Design Advisory Committee for the 18-21 Education Facility, Theresa has worked for better special-ed services and facilities in her community.

In an effort to raise awareness of biomedical underpinnings of autism and all treatments available, Theresa co-authored the publishing Colorado's first autism specific resource guide and coordinated an annual conference and monthly lectures, as well as spearheaded Colorado's consensus statement supporting the Combating Autism Act. Additionally, in 2005 she worked with her local disability services agency, Imagine!, to establish a parent-directed treatment program for individuals with autism who not eligible for state disability (DDS) services. This program has paid for over $1 million in treatments and changed the lives of over 200 families. Theresa was also invited to collaborate with Google to create Project Spectrum, a program designed to assist the autism community to identify possible career paths and to give educators classroom tools, and assist parents in obtaining special education services for their children.
In 2006, the Boulder County Business Report recognized Theresa as a Health Care Hero and in 2012 she received the Chairman's Award from the US Autism & Asperger's Association.
Theresa wrote and regularly published the ASBC and SafeMinds eNewsletters, and has had articles published in Mothering Magazine, The Autism File, Age of Autism and Pathways and currently writes articles for NVIC's eNewsletter. She has been featured in local, national and international television, radio and print news reports.