Ask 8 Information Kiosk
---
Explore FREE downloadable educational materials.
Report Your Vaccine Experiences
Read and report vaccine reactions, harassment and failures.
Hepatitis A & Hepatitis A Vaccine Quick Facts
Updated December 08, 2023
---
---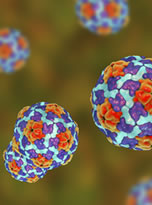 Hepatitis A
Hepatitis A is a viral disease of the liver that is contracted through contact with, or by swallowing human fecal waste, generally through eating or drinking contaminated food and/or water. The virus is typically spread when people eat or drink something that has been contaminated with the virus;
Hepatitis A thrives in areas that lack proper sanitation, clean drinking water or where personal hygiene habits are poor. The virus can remain in the environment for several months. Formalin, chlorine, and high temperatures can kill the virus. Hepatitis A can be found in all areas of the world but is often endemic in Africa, Asia, the Western Pacific, the Middle East, and Central and South America;
Symptoms of hepatitis A generally appear between two and seven weeks following exposure to the virus and infected individuals can spread the virus to others for up to two weeks before showing symptoms. Symptoms often occur suddenly and may include fatigue, abdominal and/or joint pain, loss of appetite, fever, nausea, jaundice, dark urine, clay-colored bowel movements, and diarrhea. Younger children often show no clinical symptoms of infection. Only lab testing can confirm a diagnosis of hepatitis A;
Complications and deaths from hepatitis A are rare and most infected individuals recover fully within two months. In approximately 10 to 15 percent of individuals, symptoms may last up to six months.
Hepatitis A Vaccine
There are three hepatitis A containing vaccines available for use in the United States. VAQTA, an inactivated hepatitis A virus vaccine, manufactured by Merck; HAVRIX, an inactivated hepatitis A virus vaccine manufactured by GlaxoSmithKline; and TWINRIX, a combination vaccine containing both inactivated hepatitis A virus vaccine (HAVRIX) and recombinant hepatitis B vaccine (ENGERIX-B), manufactured by GlaxoSmithKline. VAQTA, HAVRIX, and TWINRIX were developed using aborted fetal cells.
Common side effects from the hepatitis A vaccine include soreness around injection site, headache, low-grade fever, and fatigue. Reported serious side effects following hepatitis A (VAQTA, HAVRIX, & TWINRIX) vaccination include anaphylaxis, thrombocytopenia, encephalopathy, multiple sclerosis, Guillain-Barre Syndrome, and more.
Adequate and well-controlled studies on the use of hepatitis A vaccine during pregnancy have not been conducted and it is not known whether the vaccine is present in breastmilk. Studies have not been conducted to determine whether hepatitis A vaccine can impair fertility, or whether the vaccine is carcinogenic or mutagenic.
Using the MedAlerts search engine, as November 24, 2023, there have been 50,503 reports of hepatitis A vaccine reactions, hospitalizations, injuries and deaths following hepatitis A vaccinations made to the federal Vaccine Adverse Events Reporting System (VAERS), with over 25 percent (12,919) of reactions occurring in children under 3 years of age. VAERS reports note 177 related deaths, 3,711 hospitalizations, and 1,023 related disabilities;
On December 1, 2004, hepatitis A vaccine was added to the National Vaccine Injury Compensation Program's (VICP) Vaccine Injury Table, as published in the Federal Register. As of December 1, 2023, there had been 199 claims filed in the federal Vaccine Injury Compensation Program (VICP) for injuries and deaths following hepatitis A vaccination, including 7 deaths and 192 serious injuries.
Food & Drug Administration (FDA)
Centers for Disease Control (CDC)
Vaccine Reaction Symptoms & Ingredients
Our Ask 8, If You Vaccinate webpage contains vaccine reaction symptoms and more.
Search for Vaccine Reactions
NVIC hosts MedAlerts, a powerful VAERS database search engine. MedAlerts examines symptoms, reactions, vaccines, dates, places, and more.
Reporting a Vaccine Reaction
Since 1982 NVIC has operated a Vaccine Reaction Registry, which has served as a watchdog on VAERS. Reporting vaccine reactions to VAERS is the law. If your doctor will not report a reaction, you have the right to report a suspected vaccine reaction to VAERS is the law.
IMPORTANT NOTE: NVIC encourages you to become fully informed about Hepatitis A and the Hepatitis A vaccine by reading all sections in the Table of Contents, which contain many links and resources such as the manufacturer product information inserts, and to speak with one or more trusted health care professionals before making a vaccination decision for yourself or your child. This information is for educational purposes only and is not intended as medical advice.
---
Opens in new tab, window
Opens an external site
Opens an external site in new tab, window