Ask 8 Information Kiosk
---
Explore FREE downloadable educational materials.
Report Your Vaccine Experiences
Read and report vaccine reactions, harassment and failures.
Can Tetanus be prevented and are there treatment options?
Updated August 15, 2022
---
---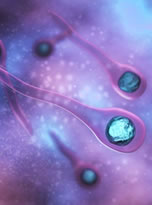 Prevention
Proper wound care is essential to preventing tetanus. If wounds are dirty or deep, prompt medical attention is recommended. Unclean wounds should not be covered with bandages as this may enhance the risk of wound infection by tetanus or other bacteria. Medical treatment options for serious wounds where the presence of tetanus bacteria may be higher include: thorough wound care to remove any foreign objects, dirt or dead tissue; administration of human tetanus immune globulin (TIG); and vaccination with a tetanus toxoid containing vaccine. While antibiotics are not recommended for use against tetanus, they can be used if a wound appears to be infected. A person who has sustained a wound considered to be at high risk for tetanus should receive a single dose of human TIG administered by intramuscular injection as quickly as possible. Human tetanus immune globulin (TIG), however, may only be effective at preventing tetanus if the tetanus toxin has not yet bonded to nerve endings.
All wounds should be completely rinsed out with water and thoroughly washed with soap. Topical antibiotics can also be applied to the wound to prevent bacterial growth. Wounds can be covered with a bandage to keep out bacteria, however, wounds may heal quicker if they remain exposed to air. Any bandage that is applied should be changed at least one time per day or if it becomes dirty or wet. Medical attention is advised if debris is present or in the event that there are concerns about the wound.
Treatment
Any person suspected of having tetanus requires hospitalization and immediate treatment with human tetanus immune globulin (TIG). Additional treatments of tetanus include wound care, antibiotics, and medications to control muscle spasms. Mechanical ventilation and sedation may also be required.
Vitamin C may also be an effective treatment option to reduce tetanus mortality rates. A 2013 Cochrane review reported on one study from Bangladesh that found a 100 percent reduction in tetanus-related deaths among children between the ages of 1 and 12 years, and a 45 percent reduction in tetanus-related deaths among persons between the ages of 13 and 30 years of age. While study authors cautioned the use of vitamin C based on this study, they did recommend that further research should be conducted on the use of vitamin C as a treatment option for tetanus disease.
IMPORTANT NOTE: NVIC encourages you to become fully informed about Tetanus and the Tetanus vaccine by reading all sections in the Table of Contents , which contain many links and resources such as the manufacturer product information inserts, and to speak with one or more trusted health care professionals before making a vaccination decision for yourself or your child. This information is for educational purposes only and is not intended as medical advice.
---
Opens in new tab, window
Opens an external site
Opens an external site in new tab, window