Share Your Vaccine Experiences or Your Thoughts about Truth and Freedom
---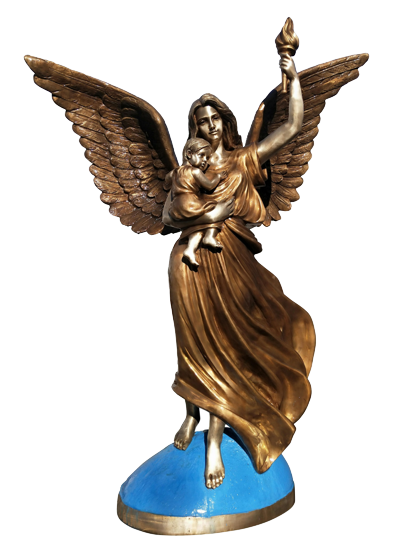 If you visit the physical monument in Cape Coral, Florida please consider taking a photo in front of the angel and uploading it to this virtual monument for display in our Truth and Freedom Monument Gallery. You can also share a brief comment about your vaccine experiences or your thoughts about truth and freedom when you upload your picture. This virtual monument is a place for celebrating truth and freedom, and honoring those who have been casualties of one-size-fits-all public health policies and laws.

It is not necessary to visit the physical monument to add your experience to the virtual monument. Just use a small photo of yourself or your child when submitting your experience.
If you are making a comment about a vaccine reaction, please only share your first hand personal experience about what happened to you or your child. You may also upload a photo of yourself or child for publishing with your experience on our virtual Truth & Freedom Monument. Please do not share any identifying information, or make critical comments about individuals, facilities or workplaces in the "Your Experience" field below. Your contact information will remain confidential and will not be published. Only your first name, photo, and experience will be published on our virtual monument.
Thank you for sharing your experience!