Fifth International Public Conference on Vaccination
Protecting Health & Autonomy in the 21st Century
---
---

2020 marks the 38th year of the founding of the National Vaccine Information Center (NVIC) and our sponsorship of the Fifth International Public Conference on Vaccination held Oct. 16-18, 2020 with the theme of "Protecting Health and Autonomy in the 21st Century." Conference presentations are now publicly available and feature 51 distinguished speakers from the U.S. and other countries. Conference presentations provided a variety of information, including vaccine ingredients, monitoring vaccine side effects, epidemiology of SARS-Cov-2, development of COVID-9 vaccines, flaws in clinical trial designs, use of human fetal cell lines in vaccine development, research into the reported association between inflammation and epigenetics and how human health is affected by the microbiome and much more.
2020 Conference Details
Our conference is professionally produced and includes formal presentations and panel discussions featuring 51 distinguished speakers from the U.S. and other countries, who will offer their knowledge and personal experiences to empower and inspire you to make well informed decisions about health for yourselves and your children. The goal of NVIC's 2020 conference is to provide high quality information and perspective about vaccine science, policy and law within the context of emerging medical research and the challenges posed by suppression of scientific inquiry and rational criticism of public health policies and laws, which affects the right to exercise freedom of thought and speech and other civil liberties. All conference presentations and videos are currently available for public viewing free of charge and continue to provide the public with timeless information on vaccination.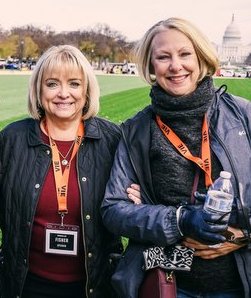 The four previous international public conferences NVIC sponsored in 1997, 2000, 2002 and 2009 were held in a hotel in the Washington DC area, and our 2020 conference was originally scheduled in a hotel as well. However, due to COVID-19 social distancing regulations, for the first time ever NVIC's October 2020 conference was held online so more people in the U.S. and around the world can participate.

The National Vaccine Information Center has an unparalleled four decade transparent public record of consumer advocacy work on behalf of families with vaccine injured children and all who believe that the ethical principle of informed consent should serve as the moral foundation for the ethical practice of medicine. We are well aware of the difficult environment in which we continue our work advocating for methodologically sound scientific research into the genetic, epigenetic, environmental and other risk factors for adverse responses to vaccination and the securing of informed consent protections in public health policies and laws.
Timely Topics
If you want to learn more about how the coronavirus pandemic is expanding the public conversation about vaccination, health and civil liberties, you won't want to miss this historic conference brought to you by the oldest and largest consumer-led non-profit organization in the U.S. publishing information on vaccination and infectious diseases.
For health and freedom,
Barbara Loe Fisher, Co-founder & President
Kathi Williams, Co-founder & Vice President