Autism Support Resources
Many of these organizations are also concerned about vaccine safety.
Updated June 13, 2023
---
---
---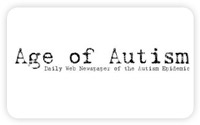 Age of Autism The Age of Autism is the nation's first daily Web newspaper for the environmental-biomedical community who believe autism is an environmentally induced illness that is treatable and that children can recover.


---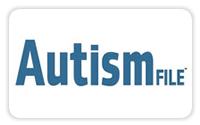 The Autism File Magazine was founded by Polly Tommey and her husband in 1999, after becoming frustrated by the scarcity of resources and information to support them in caring for their son, Billy, who has autism. The magazine has a distribution of more than 50,000 and is one of the best-selling magazines in the U.S. The majority of The Autism File staff are directly affected by autism so this is considered more a labor of love than a business. This website is often a starting point for parents caring for children with autism.
---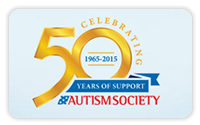 The Autism Society is dedicated to increasing public awareness about autism and the day-to-day issues faced by individuals with autism, their families and the professionals with whom they interact. It was founded in 1965 by Dr. Bernard Rimland, Dr. Ruth Sullivan and many other parents of children with autism. Temple Grandin was the first member-elected person with autism to serve on the Autism Society Board of Directors, in 1988, and they proudly have many other active members on the autism spectrum throughout the organization. Today, more than 120,000 members and supporters are connected through a working network of more than 100 affiliates nationwide.
---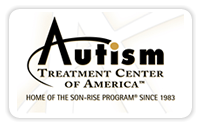 Autism Treatment Center of America™ has over 30 years of experience working with more than 25,000 parents, children, and professionals from over 85 different countries. They are the worldwide teaching center for The Son-Rise Program® , a powerful, effective and totally unique treatment for children and adults challenged by Autism, Autism Spectrum Disorders, Pervasive Developmental Disorder (PDD), Asperger's Syndrome , and other developmental difficulties.
---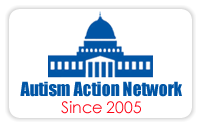 Autism Action Network is a national, non-partisan, grassroots, political action organization formed by parents in support of children and adults with autism, vaccine injuries, and neurodevelopmental and communication disorders. They began as A-CHAMP (Advocates for Children's Health Affected by Mercury Poisoning) in 2005 with an initial focus on legislative efforts to end the use of the mercury-based preservative thimerosal in vaccines.
---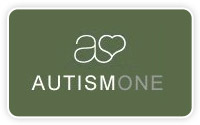 Autism One is a nonprofit, charity organization founded in 2004 by a small group of parents of children with autism. The founders of Autism One maintain that autism is not caused by "bad" genes and the epidemic is not the result of "better" diagnosis but that children with autism (as the result of vaccine damage from too many vaccines being given too soon) suffer from gut bugs, allergies, heavy metal toxicity, mitochondrial disorders, antioxidant deficiencies, nutritional deficiencies and autoimmune diseases — all of which are treatable. Autism One emphasizes that THE KEY IS EDUCATION and holds educational forums such as The Autism One Conference, Autism One Radio, Autism One Outreach and Autism in Action initiatives to educate more than 100,000 families every year about prevention, recovery, safety, and change.
---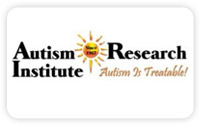 The Autism Research Institute (ARI) is the hub ofa worldwide network of parents and professionals concerned with autism. ARI was founded in 1967 by Bernard Rimland, Ph.D. to conduct and foster scientific research designed to improve the methods of diagnosing, treating, and preventing autism. ARI also disseminates research findings to parents and others worldwide seeking help. The ARI data bank, the world's largest, contains over 40,000 detailed case histories of autistic children from over 60 countries.
---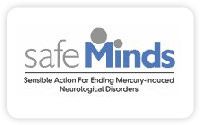 The Coalition for SafeMinds (Sensible Action For Ending Mercury-Induced Neurological Disorders) is a private nonprofit organization founded in 2000 to investigate and raise awareness of the risks to infants and children of exposure to mercury from medical products, including thimerosal in vaccines. Safe Minds supports research on the potential harmful effects of mercury and thimerosal.
---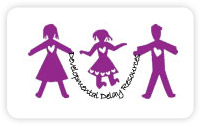 Developmental Delay Resources (DDR), a non profit educational organization co-founded in 1994 by Patricia Lemer, is dedicated to meeting the needs of children with developmental delays in sensory, motor, language, social and emotional areas. DDR tracks trends and publicized research about factors that could put children at risk.
---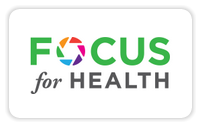 Focus for Health was established to promote access to early intervention services for young children as well as ongoing educational and supportive programs for children with autism and their families and to ultimately reduce the incidence of autism by ensuring safe vaccinations for all children, including the most vulnerable of children.
They recognize the tremendous value and ongoing need for child immunization programs throughout the world. The Foundation understands autism to be a complex disorder, the cause or causes of which are yet to be confidently identified but likely to include a genetic component. This genetic component may be "triggered" in some children when overloaded with vaccines while they are ill or otherwise immune compromised.
---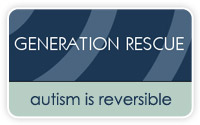 Generation Rescue, founded in 2005 by J.B. and Lisa Handley, is an international movement of scientists, physicians and parent-volunteers researching the causes and treatments for autism and mentoring thousands of families in recovering their children from autism.


---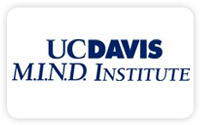 The M.I.N.D. Institute (Medical Investigation of Neurodevelopmental Disorders) founded in 1998 is an international, multidisciplinary research organization, committed to excellence, collaboration and hope, striving to understand the causes and develop better treatments and ultimately cures for neurodevelopmental disorders. The Autism Phenome Project or "APP" is the largest and most comprehensive assessment of children with autism ever attempted. It aims to distinguish among recognized subgroups, or phenotypes, of autism. It will link these different forms of autism with distinct patterns of behavior and biological changes.
---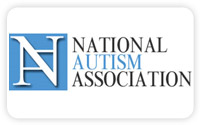 The mission of the National Autism Association founded in 2003, is to educate and empower families affected by autism and other neurological disorders, while advocating on behalf of those who cannot fight for their own rights. We will educate society that autism is not a lifelong incurable genetic disorder but one that is biomedically definable and treatable.
---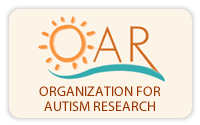 The Organization for Autism Research (OAR) was created in December 2001. The mission of OAR is to apply research to the challenges of autism. OAR's programs revolve around funding new research and breaking down evidence-based information into layman's terms for the non-scientific consumer. They also pilot studies and targeted research into issues affecting the autism community, primarily for those whose outcomes offer new insights into the behavioral and social development of individuals with autism with an emphasis on communications, education, and vocational challenges.
---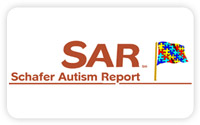 The Shafer Autism Report was founded in 1998 by Lenny Schafer, the father of a son with autism, and is a non-profit, non-commercial news service promoting autism awareness and education towards finding the best treatments, preventions and cures for the range of disorders labeled as the autism spectrum.
---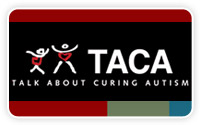 Talk About Curing Autism (TACA) is a nonprofit founded in 2000 to provide information, resources, and support to families affected by autism. For families who have just received the autism diagnosis, TACA aims to speed up the cycletime from the autism diagnosis to effective treatments. TACA helps to strengthen the autism community by connecting families and the professionals who can help them, allowing them to share stories and information to help people with autism be the best they can be.
---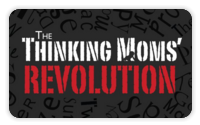 Team TMR is a 501c3 not-for-profit organization created by the founders of the Thinking Moms' Revolution. They provide information about biomedical, alternative healing modalities and dietary interventions, as well as doctors and researchers developing cutting edge treatments. TEAM TMR has also published two books: The Thinking Moms' Revolution: Autism Beyond the Spectrum and Evolution of a Revolution: From Hope to Healing. Follow them on their blog, social media and via eConferences.
---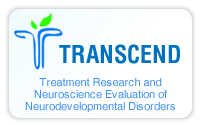 Martha Herbert is a pediatric neurologist and brain development researcher. She is the author of The Autism Revolution: Whole Body Strategies for Making Life All It Can Be. She collaborates with other, similarly thinking researchers on the Transcend Research Program. Transcend stands for Treatment Research and NeuroSCience Evaluation of Neurodevelopmental Disorders. For more information, visit the Transcend Research website.
---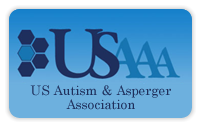 Founded in 1995, the US Autism & Asperger Association (USAAA) is a 501(c)(3) nonprofit organization for autism and Asperger education, support, and solutions. Their mission is to provide the opportunity for everyone living with autism, Asperger Syndrome and other related disorders to achieve their fullest potential, by enriching the autism and Asperger communities with education, training, accessible resources, and partnerships with local and national projects. Their projects range from College and parenting resources to siblings and local autism specialist resources (from doctors to barbers and dentists).
---