Where can I learn about vaccine ingredients and the presence or use of aborted fetal cells?
---
---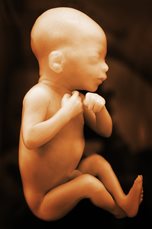 Vaccine Ingredients: There are several resources the public can use to find out what is in a vaccine and if a vaccine contains material derived from an aborted fetal cell line.
Aborted Fetal Cell Line Material: With regard to the presence of genetic or cellular material derived from a human aborted fetal cell line in vaccines, or their use in the development of vaccines, they too are listed within the vaccine manufacturer package inserts. They can also be found via the list links above for the CDC.
Below is additional information and terminology to assist in recognizing whether material from an fetal aborted cell line is present in a vaccine, or were used in the development of a vaccine. However, the below is not a complete list.
According to vaccine product inserts on the U.S. Food & Drug Administration's website, the following vaccines involve use of aborted fetal cell lines.
Media coverage of COVID-19 vaccines under development have indicated that PER.C6 and HEK cells are used in some COVID-19 vaccines.
Other Non-human Cell Lines: Cell lines used in vaccine development come from more than human cells and include the use of cells from chickens, dogs, cows, pigs, hamsters, and insects. To determine the presence of these cells, please consult the above resource links for vaccine ingredient information.
To learn more about vaccines and diseases and their associated risks and benefits, visit NVIC's well-referenced Vaccines & Diseases. As always, NVIC encourages consumers to continue to research to inform themselves as they make vaccination decisions.