Ask 8 Information Kiosk
---
Explore FREE downloadable educational materials.
Report Your Vaccine Experiences
Read and report vaccine reactions, harassment and failures.
Who is at highest risk for complications from the COVID-19 vaccine?
Updated September 24, 2023
---
---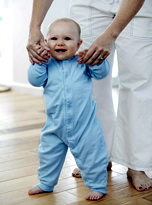 Outstanding Safety Concerns
Antibody Dependent Enhancement (Disease Enhancement)
For the past two decades, coronavirus vaccine research has been hampered by one consistent adverse outcome in particular - paradoxical immune enhancement or disease enhancement. This occurs because coronaviruses produce two different types of antibodies—neutralizing antibodies that fight the infection, and binding antibodies (or non-neutralizing antibodies) that cannot prevent viral infection. Incapable of preventing viral infection, binding antibodies can instead trigger paradoxical immune enhancement. This means that a person may seem fine until they contract the illness, and when this occurs, the disease is much more severe than it would have otherwise been.1 2
In the FDA briefings issued at the December 2020 Vaccines and Related Biological Products Advisory Committee (VRBPAC) meetings for both the Pfizer-BioNTech and Moderna COVID-19 vaccines, the agency reported that:3 4
"Available data do not indicate a risk of vaccine-enhanced disease, and conversely suggest effectiveness against severe disease within the available follow-up period. However, risk of vaccine-enhanced disease over time, potentially associated with waning immunity, remains unknown and needs to be evaluated further in ongoing clinical trials and in observational studies that could be conducted following authorization and/or licensure."
This information was also included in the Janssen/Johnson & Johnson FDA briefing document presented at the February 26, 2021 VRBPAC meeting in advance of the emergency use authorization approval.5
Young males, especially those under the age of 40 years, are at a significant risk of myocarditis and pericarditis following COVID-19 mRNA vaccination. In particular, males between 12 and 17 years of age are considered at highest risk, with most cases occurring within seven days of receipt of the second vaccine dose. Young women and older adults may also be at risk of heart inflammation; however, the rate is less than that of young males.
In data presented during the June 23, 2021 Advisory Committee on Immunization Practices (ACIP) meeting, the CDC reported that in females between the age of 12 and 17 years, after the second dose, the case rate of myocarditis/ pericarditis was 9.1 per million doses administered. In males 12 to 17 years of age, however, the rate after the second vaccine dose was 66.7 per one million doses. Cases among females 18 to 24 years old after the second dose were reported at 5.5 per one million doses, while after dose two, males of the same age range were affected at a rate of 56.3 per one million doses. Most cases of myocarditis/pericarditis resulted in hospitalization, and while most were reported as being resolved, the long-term health outcomes were reported to be unknown.
Multiple published studies have found an increased risk of heart inflammation following mRNA vaccination, especially in young adult males.
A population-based cohort study published in the British Medical Journal in December 2021 found that the Moderna mRNA COVID-19 vaccine was four times more likely to cause heart inflammation than the Pfizer vaccine. Additionally, a study published in Nature Medicine in December 2021 reported that men under the age of 40 were more likely to develop myocarditis following Moderna vaccination than following SARS-CoV-2 infection.
In November 2021, Dr. Steven Gundry, a cardiologist and pioneer of infant heart transplant surgery, issued a warning regarding a significant increase in a common indicator of heart risk in individuals who received mRNA vaccines. The analysis, published in Circulation, notes that:
"We conclude that the mRNA vacs dramatically increase inflammation on the endothelium and T cell infiltration of cardiac muscle and may account for the observations of increased thrombosis, cardiomyopathy, and other vascular events following vaccination."
According to Gundry, these significant changes places them at an increased risk for a new Acute Coronary Syndrome, which also includes heart attacks.
Novavax COVID-19 vaccines have also been associated with myocarditis and pericarditis. In vaccine clinical trials, seven cases of heart inflammation were reported, with five occurring within two weeks of vaccination. Four cases were reported in young males. The FDA reports that rates of myocarditis and pericarditis may be higher when the vaccine is administered in the post-authorization period.
Early COVID-19 vaccine clinical trials nearly exclusively enrolled healthy adults between the ages of 18 and 55 years. Few studies involve persons over the age of 65, or those with pre-existing health conditions. As clinical trials expand, health status and age of trial participants and trial outcomes in at risk populations merit evaluation against any government use recommendations made for COVID-19 vaccines.
The Centers for Disease Control and Prevention (CDC) prioritized persons living in long-term care facilities (LTCF) in the initial phase of COVID-19 vaccine allocation even though this population was not studied in clinical trials. Vaccine safety and efficacy data on the use of COVID-19 vaccines in persons residing in LTCF remains unknown. The media have reported on deaths following vaccination in this population; however, public health officials have quickly dismissed any link to the COVID-19 vaccines.
On July 2, 2021, the CDC acknowledged that no safety and efficacy data existed on the use of COVID-19 vaccines in persons with autoimmune disorders; in persons who are immunocompromised; and that data is insufficient relating to timing of vaccine for those who take medications that may lead to immunocompromised. The CDC, however, stated that persons with these conditions could still be vaccinated if they did not have a contraindication to vaccination.
According to the Pfizer-BioNTech , Moderna , and Novavax Fact Sheet for Healthcare Providers Administering Vaccine, as well as the COMIRNATY mRNA COVID-19 vaccine and SPIKEVAX mRNA COVID-19 vaccine package inserts, individuals who are immunocompromised, including persons receiving immunosuppressive therapies, may not have an adequate immune response to vaccination
There is little safety data available on the use of COVID-19 vaccines or mRNA vaccines in pregnant women and only limited data available from animal development and reproductive toxicity studies. The potential risk of these vaccines to pregnant women and the developing infant has not been fully studied and remains unknown. There is also limited safety data on the use of COVID-19 vaccines in lactating women. Information is lacking on the effects of mRNA or COVID-19 vaccines in the breastfed infant, or on milk production or excretion.
In September 2022, the Journal of American Medical Association published a research letter that reported on the presence of mRNA COVID-19 vaccine in breast milk post-vaccination. This study looked at the breast milk from 11 lactating women, six who received the Pfizer-BioNTech mRNA COVID-19 vaccine, and five who received the Moderna mRNA vaccine, and found the presence of the vaccine in seven samples taken from five women up to 45 hours post-vaccination. Researchers expressed caution in breastfeeding infants under 6 months of age within 48 hours of vaccination and called for additional studies on the effects of vaccination on the breastfeeding women.
A study published in September 2023 found the presence of a trace amount of vaccine mRNA in the breastmilk of 10 of the 13 lactating women involved in the study at least 45 hours post-vaccination. Study authors reported that the trace amounts found in the breastmilk did not express the SARS-CoV-2 spike protein in the breastmilk's extracellular vesicles and concluded that breastfeeding was safe, especially 48 hours post vaccination. Researchers, however, noted that COVID-19 vaccine mRNA does not stay at the injection site, but can spread throughout the body.
Despite a lack of data on the safety of COVID-19 vaccines use in pregnant women, on September 29, 2021, the CDC issued a Health Alert Network Advisory urging pregnant women to receive the COVID-19 vaccine. In their alert, the CDC stated that they were recommending COVID-19 vaccination in women who were pregnant, nursing, and in those who were planning on becoming pregnant "because the benefits of vaccination outweigh known or potential risks."
The CDC reported that while the absolute risk of COVID-19 disease in pregnant women is low, those who develop symptomatic illness were twice as likely to be hospitalized in the Intensive Care Unit (ICU), require mechanical ventilation, and 70 percent more likely to die. Additionally, the CDC acknowledged that transmission of the SARS-CoV-2 virus between mother and infant was exceedingly rare, occurring at a rate of 1 to 4 percent using rRT-PCR tests. However, rRT-PCR tests can only confirm presence of virus and not whether or not an individual is infectious. According to statements by the CDC in September 2021, 31 percent of pregnant women were reported to be fully vaccinated, a rate lower than that of the general population.
Data from the newly released Pfizer-BioNTech mRNA COVID-19 vaccine trial data reported that 270 pregnancies were reported during the trials, but only 32 pregnancy outcomes were reported. Of the 32 known outcomes, 23 resulted in spontaneous miscarriages, two resulted in spontaneous miscarriages with intra-uterine death, two premature births resulting in death, one spontaneous abortion with neonatal death, and one normal outcome. Based on this data, of the 32 pregnancies with known outcomes, 87.5 percent resulted in the death of the fetus or infant.
Menstrual cycle changes have been reported following mRNA COVID-19 vaccines. These included reports such as heavy menstrual periods, menstruation following menopause, and breakthrough periods in women using birth control pills. A study of women who received COVID-19 vaccine published in July 2022 found that 42 percent of women experienced heavy menstrual periods after vaccination, while 66 percent of postmenopausal women reported breakthrough bleeding.
On August 30, 2021, the National Institutes of Health (NIH) announced that it had award grants totaling $1.67 Million dollars to five institutions to study whether a potential link exists between COVID-19 vaccines and menstrual changes in women. In their press release, NIH noted reports of menstrual changes, including missed and irregular periods, heavier menstrual flows, and other changes had been reported by women who had received COVID-19 vaccines. The research will also look at the underlying mechanisms involved in the menstrual changes as well as the length of time the changes last.
A study published in the journal Obstetrics & Gynecology on Jan. 5, 2022 found that COVID-19 vaccines caused menstrual changes in women, with more irregularities occurring among women who received two vaccine doses within one menstrual cycle.
The CDC cautions on the use of mRNA COVID-19 vaccines in persons who have a history of immediate allergic reaction to any injectable therapy or other vaccine, but state that the benefit of vaccination outweighs the risks in most individuals. The CDC, however, reports that a risk assessment should be done prior to vaccination, and that the vaccination procedure should include a 30-minute observation period post-vaccination. Consultation with an allergist-immunologist is also advised by the CDC.
In clinical trials, persons who have previously received dermal fillers experienced swelling at or near the site of filler injection. Persons with a history of receipt of dermal filler may be a higher risk of complications following mRNA COVID-19 vaccination.
Persons who have pre-existing immunity to SARS-CoV-2 may also be at increased risk of severe reactogenicity following mRNA COVID-19 vaccination. In a study conducted by researchers from the Icahn School of Medicine at Mount Sinai, persons with pre-existing immunity to SARS-CoV-2 who received mRNA COVID-19 vaccines were found to have significantly higher rates of systemic reactions when compared to those who were not immune at the time of vaccination. Systemic reactions included fatigue, headache, chills, fever, joint or muscle pains.
Children and adults with a history of Multisystem Inflammatory Syndrome (MIS-C and MIS-A) may be at an increased risk of adverse events following COVID-19 vaccine. There is a lack of information on the effects of COVID-19 vaccine in children with a history of MIS-C, a rare condition involving a dysregulated immune response following SARS-CoV-2 infection in children. Similarly, data is also lacking on the risks of COVID-19 vaccination on adults with a history of MIS-A, a similar condition to MIS-C. Despite the lack of safety data on the use of COVID-19 vaccination in this population, the CDC reports that experts consider the benefits of vaccination to outweigh any potential risks.
The CDC, however, states that the decision to administer additional COVID-19 vaccines in children and adults who develop MIS following COVID-19 vaccination should involve consultation between the patient and/or guardian and the clinical care team or specialist. Consultation with Clinical Immunization Safety Assessment COVIDvax project may also be considered.
According to a study published in The Lancet on May 12, 2021, adults 50 years and older who received a mixed dose combination of the Pfizer-BioNTech vaccine and the AstraZeneca COVID-19 vaccines experienced more mild and moderate side effects than those administered only one type of vaccine. Systemic reactions, especially fever, were significantly higher after the second vaccine dose in persons who received the AstraZeneca vaccine followed by a dose of the Pfizer-BioNTech vaccine when compared to persons who received two doses of the Pfizer-BioNTech vaccine. There were also more reports of joint and muscle pain, chills, malaise, fatigue, and headache after the second vaccine dose in person who received a mixed dose schedule.
In late October 2021, the FDA and CDC authorized the mixing of vaccine brand types for all persons receiving booster doses despite limited safety or efficacy data to support the use of a mixed dose schedule.
In early January 2022, the European Medicines Agency (EMA) expressed concerns over repeat COVID-19 vaccine booster shots and their impact on the immune system. European drug regulators reported that use of a second booster dose may not be appropriate. Marco Cavaleri, head of vaccine strategy for the EMA, noted that the data has not been collected to support this approach, and that the agency would like to review data before making any recommendations. Further, the agency expressed concerns regarding a strategy that involved repeated vaccination within a short time period.
Cavaleri noted that the potential strategy of giving COVID-19 vaccine boosters every four months may lead to immune response issues, including the risk of overloading the immune system.
Individuals, especially women between the ages of 18 and 49, who receive the Janssen/Johnson & Johnson COVID-19 vaccine may be at risk for a serious and potentially fatal blood clot disorder condition known as thrombosis with thrombocytopenia syndrome (TTS). In June 2023, the FDA revoked the EUA for Johnson & Johnson/Janssen COVID-19 vaccine.
On April 13, 2021, the FDA and CDC paused use of the Janssen/Johnson & Johnson COVID-19 vaccine after serious blood clots were reported in women between the ages of 18 and 49.
This blood clot disorder has also been associated with the AstraZeneca COVID-19 vaccine, another adenovirus vector vaccine, which has been authorized for use by the European Medicines Agencies (EMA). On April 7, 2021, the European Medicines Agency (EMA) safety committee (PRAC) concluded that "unusual blood clots with low blood platelets should be listed as very rare side effects of Vaxzevria (formerly COVID-19 Vaccine AstraZeneca)." In their report, PRAC reminded health care professionals and vaccine recipients to be aware of the possibility of "blood clots combined with low levels of blood platelets occurring within 2 weeks of vaccination." PRAC reported that the blood clots occurred in the abdomen (splanchnic vein thrombosis), brain (cerebral venous sinus thrombosis or CVST), and arteries, in conjunction with low levels of blood platelets and at times with bleeding.
The CDC's Advisory Committee on Immunization Practices (ACIP) voted to resume full use of the Janssen/Johnson & Johnson vaccine in all persons 18 years of age and older on April 23, 2021, by a vote of 10 to 4 (with one voting member abstaining due to a conflict of interest). Those who voted against the recommendation expressed concern regarding the lack of warning on the risk of TTS in women under 50 years of age.
The FDA updated the Janssen/Johnson & Johnson's COVID-19 Fact Sheet on April 23, 2021 and acknowledged that:
"Reports of adverse events following use of the Janssen COVID-19 Vaccine under emergency use authorization suggest an increased risk of thrombosis involving the cerebral venous sinuses and other sites (including but not limited to the large blood vessels of the abdomen and the veins of the lower extremities) combined with thrombocytopenia and with onset of symptoms approximately one to two weeks after vaccination. Most cases of thrombosis with thrombocytopenia reported following the Janssen COVID-19 Vaccine have occurred in females ages 18 through 49 years; some have been fatal. The clinical course of these events shares features with autoimmune heparin-induced thrombocytopenia. In individuals with suspected thrombosis with thrombocytopenia following the Janssen COVID-19 Vaccine, the use of heparin may be harmful and alternative treatments may be needed. Consultation with hematology specialists is strongly recommended."
Due to the risk of TTS following vaccination, ACIP voted on December 16, 2021 to give a preferential recommendation to mRNA COVID-19 vaccines.
On May 5, 2022, the FDA limited use of the Janssen/Johnson & Johnson COVID-19 vaccine to individuals for which other COVID-19 vaccines are not appropriate or not available, or for people who would not otherwise receive a COVID-19 vaccine.
The Janssen/Johnson & Johnson COVID-19 vaccine is no longer available for use in the U.S.
Back to Topic Links
Individuals who experience an allergic reaction after a dose of Novavax COVID-19 vaccine should not receive another dose. Additionally, persons who are allergic to any component of the Novavax COVID-19 vaccine should not receive a dose due to the risk of adverse outcomes.
63
Increased HIV infection risk
COVID-19 vaccines that use a recombinant adenovirus type-5 (Ad5) vector may increase the risk of HIV infection in males. In 2007, researchers testing an experimental HIV vaccine using an Ad5 vector to introduce HIV surface proteins into the body discovered that uncircumcised males who had been previously exposed naturally to adenovirus type-5 prior to receiving the experimental HIV vaccine were at an increased risk for developing HIV infection.
Researchers have expressed concern that the use of any potential COVID-19 vaccine using an Ad5 vector may increase the risk of HIV infection and caution its use among populations vulnerable to the disease.
Vaccine candidates that use Ad5 vectors include China-based CanSino Biologics COVID-19 vaccine and Russia's Gamaleya Research Institute's Sputnik V COVID-19 vaccine. Both experimental vaccines are involved in ongoing large-scale clinical trials globally. On February 12, 2021, Hungary drug regulators approved the Sputnik vaccine through an emergency use authorization even though the vaccine had not yet been approved by the European Medicines Agency (EMA). Pakistan has approved both the CanSino and the Sputnik V COVID-19 vaccines for emergency use.
Potential Risk of Microvascular Injury
In December 2020, Dr. J. Patrick Whelan, M.D., Ph.D, a practicing pediatric rheumatologist treating children with Multisystem Inflammatory Syndrome (MIS-C), submitted public comment to the U.S. Food and Drug Administration (FDA) Vaccines and Related Biological Products Advisory Committee (VRBPAC) prior to the December 10, 2020 review meeting of the Pfizer-BioNTech COVID-19 vaccine. In his comments, Whelan expressed concern that vaccines focused on creating immunity to the SARS-CoV-2 spike protein might actually result in injuries. In particular, he warned that the mRNA vaccines produced by Pfizer-BioNTech and Moderna had "the potential to cause microvascular injury (inflammation and small blood clots called microthrombi) to the brain, heart, liver and kidneys in ways that were not assessed in the safety trials."
Health care providers treating persons with COVID-19 illness have documented significant damage to other organs besides the lungs and include conditions such as neurological dysfunction, blood clots, heart inflammation, acute kidney disease, liver and intestinal damage. Despite disease impact on other organs of the body, in most cases, the virus is absent or limited. This appears to suggest that the spike proteins alone may be capable of causing significant damage throughout the body, without evidence of the virus.
In his comment, Whelan stated that "While there are pieces to this puzzle that have yet to be worked out, it appears that the viral spike protein that is the target of the major SARS-CoV-2 vaccines is also one of the key agents causing the damage to distant organs that may include the brain, heart, lung, and kidney." He urged that testing be done of the heart and even tissues of vaccinated individuals to assess the effects of the vaccine and warned that:
"As important as it is to quickly arrest the spread of the virus by immunizing the population, it would be vastly worse if hundreds of millions of people were to suffer long-lasting or even permanent damage to their brain or heart microvasculature as a result of failing to appreciate in the short-term an unintended effect of full-length spike protein-based vaccines on these other organs."
COVID-19 Vaccines and DNA contamination
In the spring of 2023, researcher Kevin McKernan discovered the presence of both linear and plasmid DNA in vials of Pfizer and Moderna Bivalent COVID-19 vaccines. Plasmid DNA is used to program bacterial cells to produce mRNA in mass quantities and should not be found in the vaccine vial. Further, McKernan was able to confirm that this plasmid DNA was capable of transformation in bacterial cells.
The presence of an SV40 (Simian virus 40) promoter sequence was also found within the vial. The SV40 promoter is a sequence that can turn on gene expression. Because the DNA is found in the lipid nanoparticles of the vaccine and can spread throughout the body and enter cells, DNA containing the SV40 promoter, if integrated into the genome, may have the potential to turn on the gene expression of a cancer-causing cell. SV40 is a cancer-causing monkey virus that was administered to humans in the 1960s through contaminated poliovirus vaccines. SV40 related cancers include brain cancers, bone cancers, malignant mesothelioma, and non-Hodgkin's lymphoma.
McKernan's findings were confirmed by Phillip Burkhaults, an expert in cancer genomics, and a professor at the University of South Carolina, who expressed concern of a "very real theoretical risk of future cancer in some people, depending on where this foreign piece of DNA lands in the genome, it can interrupt a tumour suppressor gene or activate an oncogene." Burkhaults also noted that the presence of this foreign DNA in the body may be a possible mechanism for rare, serious adverse events, including sudden death after vaccination.
Burkhaults did not find full SV40 virus in the vaccine, but confirmed the presence of a piece of SV40 in the plasma DNA.
Persistent Presence of mRNA in the Body
While health officials reported that the lipid nanoparticles (LNP) found in the COVID-19 mRNA vaccines would remain at the injection site, studies have shown the widespread distribution of these particles throughout the body, including the brain. Evidence provided to Japanese government officials by Pfizer note that LNP's travel directly to the ovaries.
Further, the mRNA found within the vaccines lasts much longer in the body than what government officials have reported. Unlike natural mRNA that breaks down and disintegrates within minutes to hours, the synthetic mRNA found in COVID-19 vaccines remains stable in the body for weeks to months. This persistent modified mRNA continues to produce the Spike protein throughout the cells and tissues of the body for long periods of time. The result of the lingering mRNA is production of Spike protein in more tissues of the body for a much longer period of time.
IMPORTANT NOTE: NVIC encourages you to become fully informed about covid-19 and the covid-19 vaccine by reading all sections in the Table of Contents, which contain many links and resources such as the manufacturer product information inserts, and to speak with one or more trusted health care professionals before making a vaccination decision for yourself or your child. This information is for educational purposes only and is not intended as medical advice.
---
Opens in new tab, window
Opens an external site
Opens an external site in new tab, window