Ask 8 Information Kiosk
---
Explore FREE downloadable educational materials.
Report Your Vaccine Experiences
Read and report vaccine reactions, harassment and failures.
How effective are COVID-19 vaccines?
Updated September 24, 2023
---
---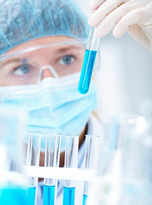 To learn the history of the original monovalent COVID-19 vaccines developed for visit NVIC's What is the history of COVID-19 vaccines in America webpage.
At this time effectiveness of the 2023-2024 COVID-19 vaccine containing the SARS-CoV-2 Omicron XBB.1.5 variant is unknown, as effectiveness is based on real-world data of how the vaccine works in the general population and this vaccine has just been recently approved and authorized for use in the general population.
The vaccine efficacy for the 2023-2024 monovalent COVID-19 vaccine containing the SARS-CoV-2 Omicron variant XBB.1.5 is also unknown as clinical trial were not done prior to their approval for use. 1 Approval and authorization of these vaccines were based on clinical trial data from the original COVID-19 vaccine, as well as bivalent COVID-19 vaccines that were never approved or authorized for use.2 3 4 5
Vaccine efficacy is based on ideal situations like well-designed clinical trials. Notably, vaccine efficacy can differ from vaccine effectiveness because a vaccine may not work as well in the real world. 6 7
Understanding what efficacy and effectiveness mean is also important. Below is an example from Yale Medicine.
"An example: Imagine there were 100 people in the vaccine group, and 100 people in the placebo group. If 10 people in the placebo group became infected, but only 2 in the vaccine group got sick, that means the vaccine has reduced the chances of illness by 80%; thus, it is considered to have an efficacy of 80%."8
---
References:
Opens in new tab, window
Opens an external site
Opens an external site in new tab, window