Ask 8 Information Kiosk
---
Explore FREE downloadable educational materials.
Report Your Vaccine Experiences
Read and report vaccine reactions, harassment and failures.
Pandemic H1N1 Swine Flu: What About You & Your Family?
Updated February 04, 2023
---
---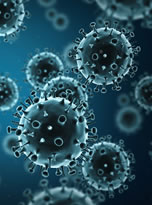 On April 26, 2009, public health officials from the Centers for Disease Control (CDC) and the U.S. Secretary of Homeland Security held a press conference and declared a national public health emergency. The declaration came in response to identification of a new novel Influenza A (H1N1) "swine flu" virus (combination of swine, bird and human influenza viruses) that was making people sick and causing deaths in Mexico. By June 11, the World Health Organization (WHO) raised the global influenza pandemic alert to the highest Phase 6 level.

You, your family and residents of your state are governed by federal and state public health laws whenever the government declares a national "public health emergency." These laws, which contain provisions for isolation, quarantine and vaccination of citizens, may or may not be enforced by government officials during a declared public health emergency involving outbreaks of communicable infectious diseases.
The following information is being provided as a public service by the National Vaccine Information Center, a not-for-profit organization founded in 1982 to prevent vaccine injuries and deaths through public education and defend the informed consent ethic. Please do not excerpt or re-publish without attribution to the National Vaccine Information Center and a link to www.NVIC.org.
Use the menu to the left to navigate to the information on the topics this section of our website addresses relating to the 2009 H1N1 "swine flu" virus.
---
Opens in new tab, window
Opens an external site
Opens an external site in new tab, window