Ask 8 Information Kiosk
---
Explore FREE downloadable educational materials.
Report Your Vaccine Experiences
Read and report vaccine reactions, harassment and failures.
Who is at highest risk for complications from Meningococcal Vaccine?
Updated April 07, 2023
---
---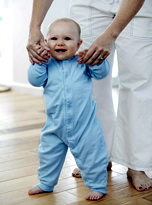 Persons receiving meningococcal vaccine in conjunction with other recommended vaccines such as HPV and Tdap vaccines may be at higher risk for complications following vaccine administration.
In August of 2007, NVIC issued a safety report detailing concerns with Gardasil (HPV4) vaccine, specifically when the vaccine was administered concomitantly with Menactra (MenACWY-D) meningococcal conjugate vaccine. After reviewing reports submitted to the Vaccine Adverse Events Reporting System (VAERS) NVIC found a significantly greater risk of severe adverse events including Guillain-Barre Syndrome (GBS), respiratory and cardiac problems, central nervous system problems, convulsions, coordination and neuromuscular problems when HPV4 was co-administered with Menactra.
While the CDC and FDA had alerted the public to a possible association between Menactra vaccine and GBS in September of 2005, the CDC continued to recommend vaccination despite the potential safety signal. A previous history of GBS was considered a contraindication to meningococcal vaccine administration until 2010, when the CDC's Advisory Committee on Immunization Practices (ACIP) voted to remove it, stating that "the benefits of meningococcal vaccination outweigh the risk for recurrent GBS in these persons." Package inserts for both Menactra and Menveo meningococcal vaccines warn that individuals with a previous history of GBS may be at a greater risk for redeveloping GBS following the administration of meningococcal vaccines, and that the decision to vaccinate should take into consideration both the potential risks and possible benefits of vaccination.
Persons receiving Menveo (MenACWY- CRM) concomitantly with HPV, Tdap and influenza vaccines are also at greater risk for developing Bell's palsy within 84 days of vaccination.
Infants born prematurely are considered to be at high risk for apnea following intramuscular vaccination. The Menveo meningococcal vaccine product insert warns that the decision to vaccinate an infant born prematurely should take into consideration both the possible risks and potential benefits of vaccination.
Persons with a latex sensitivity may be at greater risk for an allergic reaction if they receive a dose of BEXSERO from prefilled syringes as the tip caps of prefilled syringes contain natural rubber latex.
NVIC "Quick Facts" is not a substitute for becoming fully informed about Meningococcal disease, meningitis and the Meningococcal vaccine. NVIC recommends consumers read the more complete information following the "Quick Facts", as well as the vaccine manufacturer product information inserts, and speak with one or more trusted health care professionals before making a vaccination decision for yourself or your child.
---
Opens in new tab, window
Opens an external site
Opens an external site in new tab, window