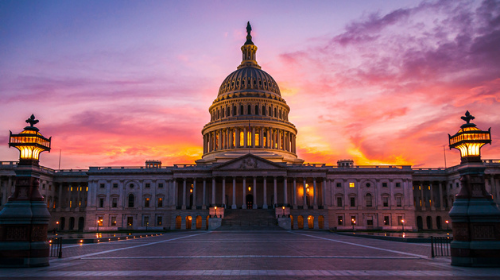 According to a new report that has generated significant debate in mainstream media and all over the Internet, the U.S. Department of Health and Human Services and the U.S. Centers for Disease Control and Prevention (CDC) estimate that 1 in 50 children between the ages of 6 and 17 has been diagnosed with an autism spectrum disorder (ASD).
1
This represents a 72% increase in the diagnosis since 2007, when a similar report claimed a rate of 1 in 88 children.
2
The new study, undertaken to evaluate a fourfold increase in parent-reported ASD,
3
was based on telephone surveys of households with children and compared parent-reported autism diagnoses in 2011-2012 with similar reporting for 2007. The new report revealed increases in diagnosis of autism across nearly all categories but, as is often the case in a discussion of autism, there is more to the story than a simple, though alarming, upward trend.
Increased Diagnosis of Autism in Boys and Adolescents
Autism spectrum disorder (ASD) comprises a wide range of disability, but generally includes an element of difficulty in communication, behavior and social interaction. The information gathered from the 2012 survey showed that much of the increase in diagnosis was in children whose disability was on the mild end of the autism spectrum, which often is not recognized until a child starts school and differences in learning style become apparent.
Supporting this finding, the 2012 data also showed that many of the new diagnoses of autism were among children identified at a later age than those from the earlier report.
4
Although the survey revealed significant increases in ASD reported for all age groups, the increase in prevalence was most dramatic among school-aged boys and in adolescents between 14 and 17 years of age. Generally, boys were found to be four times more likely than girls to be diagnosed with autism.
CDC Researchers Say Increases Reflect Greater Awareness
While government researchers admitted they cannot be certain of the reasons behind the upward trend in numbers of children parents report as having been diagnosed with autism, they concluded that better testing methods, changes in diagnostic services and increased awareness of ASD among parents, educators and health care professionals probably explain the striking rise in autism prevalence.
5
They suggested that the prenatal period may play a role in risk for developing ASD, claiming that supports the argument that the significant increase in prevalence noted in the 6–13 year age group reflects a change in recognition of the disorder, rather than in a true rise in numbers of children affected with autism in the U.S.
6
However, looking further back, it has been noted that there has been a 600% increase in diagnosis of autism over the past 20 years, with only a third attributable to better awareness and diagnosis of autism. The other two thirds has been linked by many researchers to genetics and environmental factors impacting on genetic expression.
7
Can Better Awareness Explain a 72% Increase in Prevalence Over Five years?
The debate over whether the obvious increase in prevalence of autism among children reflects a significant rise in the incidence of the disorder or, as these CDC researchers contend, is a simple indication of improvements in recognition and diagnosis of the disorder has been raging for 25 years. Over that period, one thing is clear: More children have autism than ever before.
Many physicians now acknowledge that development of regressive autism probably has multiple causes and many questions remain about the biology, prevention and treatment of the disorder. Whether the increase in prevalence is due to flawed study methods, improvements in recognition and diagnosis, broad new criteria for definition of ASD, brain inflammation/encephalopathy following vaccination or a domino effect of multiple factors leading to increased incidence of the developmental disorder, this is a public discussion that will and should continue. Read the
full report
.
CA Health Professionals and Parents Pack CalJam and San Diego Vaccine Informed Consent Talks
On March 26, 2013, NVIC's President, Barbara Loe Fisher spoke on "Vaccines: An Informed Perspective" at a sold-out event in San Diego, where more than 500 parents, doctors of chiropractic, midwives and other holistic health care providers attended.
The event was coordinated by Drs. Joe and Stacey Merlo, of Good Vibrations Family Chiropractic and the San Diego County Chiropractors United.
On March 22, Barbara gave a presentation "Knowledge is Power and Freedom is Not Free" to an audience of 2,500 doctors of chiropractic and supporters of chiropractic at California Jam, organized by Dr. Billy DeMoss, at the Segerstrom Performing Arts Center in Costa Mesa. From left to right: Dr. Joe Merlo, Barbara Loe Fisher, Dr. Stacey Merlo.
NVIC in the News
NVIC billboards seen in Arizona, Illinois, Texas and Oregon, have gotten people talking. The billboard's message, "Vaccinations? Know the risks and failures," encourages viewers to become informed before making a vaccine choice for themselves and their children.

Read more about what people are saying about NVIC's billboards:
Some parents are choosing to expose their children to the chickenpox rather than have them vaccinated.
NVIC President Barbara Loe Fisher is quoted in this article saying that parents should educate themselves on potential side effects of both the chickenpox vaccine and the infection and make their own informed decision about what is best for their child. "We do not advise people what to do," says Barbara. "We empower them with information and encourage people to talk with one or more health care professionals that they trust before making a decision."
Read more of this story at
KOMO News
,
Rose Egge, April 4, 2013.
Midwest Health & Wellness Magazine -
In the current issue of
Midwest Health and Wellness
Magazine
, NVIC has a full-page ad urging readers to become more informed and "Know the Risks and Failures" of vaccinations. The quarterly magazine reaches more than 4 million health-conscious consumers in the Midwest every year. The magazine is distributed in spas and salons, fitness centers, health food stores, health clinics and patient waiting rooms.
Read the magazine issue
here
.
In the News
Debate Over Creation of New H7N9 Bird Flu Vaccine -
Medical experts around the world are discussing the potential threat posed by a new strain of bird flu (H7N9) that has killed 6 of 14 people infected in China, including arguments over whether to begin mass production of a H7N9 flu vaccine. To date, there has not been any indication of person-to-person transmission of the H7N9 flu, and China has expressed confidence that it can control the outbreak. Wendy Barclay, a flu virologist at Imperial College London, cited financial considerations as one major argument against moving too soon, noting that money spent for intensive research to develop vaccines "…could be pouring money down a drain because it could be that the barriers for this virus are high enough that we don't need to worry about it."
Read the full story in the Deccan Chronicle, Apr. 7, 2013.
Influenza Vaccination Should Never Be Made Compulsory -
Guest columnist
DANIEL O'ROARK
has crafted a thoughtful argument against compulsory influenza vaccination programs, specifically those aimed at forcing health care workers to submit to annual flu shots. Basing his observations on an extensive review of the medical literature regarding influenza and the flu vaccine, Dr. O'Roark addresses the ethics of mandatory medical interventions, the safety and efficacy of the influenza vaccine and the possible reasons for the pro-vaccine stance among health officials.
Read the full story in the
Times-News
, Mar. 23, 2013.
ADHD on the rise: 1 in 5 high school-age boys diagnosed with hyperactivity -
A new report from the CDC reveals that one in every five high school-aged boys has been diagnosed with for attention deficit hyperactivity disorder (ADHD). The study further reported that 11% of all school-aged children are being diagnosed with ADHD, and the numbers have increased by 16% just since 2007 and 53% over the last decade. Of those diagnosed, two thirds are thought to be taking prescription stimulants such as Ritalin and Adderall.
Read the full story in the New York Times, Alan Schwartz, Mar. 31, 2013.
Influenza vaccination should never be made compulsory.
Times-News
, Daniel O'Roark, Mar. 23, 2013
References for CDC/Autism Article
---
3
Boyle CA, Boulet S, Schieve LA et al. Trends in the Prevalence of Developmental Disabilities in US children, 1997– 2008.
Pediatrics
127(6): 1034–42. 2011.
Leave a comment
Your email address will not be published. Required fields are marked with an *
0 Responses to "CDC Reports 1 in 50 American Children Diagnosed with Autism"