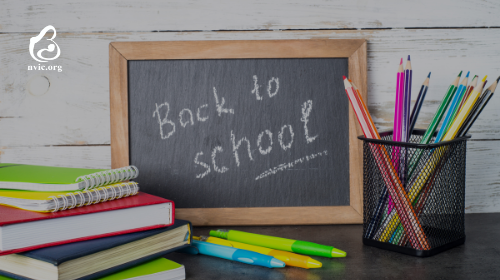 As the school year begins, parents should be aware that a draft recommendations and strategies are under consideration that, if adopted, would allow the U.S. Department of Health and Human Services to work with the Department of Education to develop vaccine education modules for middle and high school health and science curriculums across the U.S.1
However, families can exercise their right to know what is being taught in the classroom and get details about the planned vaccine modules, if implemented, and what is currently being taught about vaccines.2 3 Concerns about what is being taught in the classroom can be raised with the school, school board, and local legislators.
Getting Vaccine Requirement and Exemption Information
Schools may request student vaccination status at the beginning of the school year. It is essential that parents understand what vaccine information is and is not required to enroll their child(ren) into school, as well as what exemptions are available and how to obtain them.
School vaccine requirements and exemption laws vary from state to state and are determined by each state's legislature. Many states do not require students to receive all federally recommended vaccines. Most importantly, all states provide for medical vaccine exemptions, with many offering exemptions for sincerely held personal, conscientious, and religious beliefs.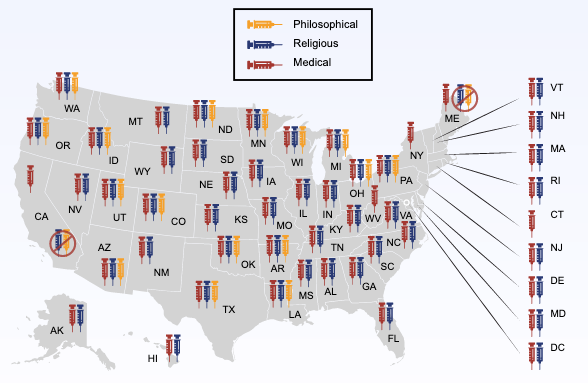 NVIC Resources for Back to School
Visit NVIC's state pages to learn about your state's vaccine requirements and exemptions for K-12, daycare, and higher education. Our state pages also offer additional resource links to state vaccine tracking registries to learn about your state's tracking and data-sharing policies. Below are other tips and resource links.
Navigating Higher Education Vaccine Policies
As children become adults, they will start to make their own vaccination decisions. Providing your perspective about vaccines, informed consent rights, and family medical history will empower your child's critical thinking abilities and allow them to be curious, question, and seek out information to inform their opinions and vaccine decisions.
Incoming freshmen entering higher education settings may face their first healthcare decision when offered or even pressured to receive the meningococcal vaccine. Talking to your child and providing them with information and resources well before leaving for college will help them make informed vaccine decisions and confidently stand up for their beliefs and choices, even when pressured or bullied.
NVIC provides reliable information on diseases and vaccines to assist young adults and parents in making decisions about vaccination. Many families have found it helpful to proactively:
Research the state's vaccine requirements and exemption laws as part of the college selection process;
Ask the admissions officer for the school's vaccination and exemption policy in writing (it should be on the institution's letterhead) if it is not already available on their website; and
Ask if any school programs, such as nursing or other medical programs, require vaccination.
It may prove helpful to have this information before deciding which college to attend to make filling out the college enrollment paperwork easier.
Vaccine Exemptions Remain Under Attack – Stay Informed
During the 2022 legislative session, NVIC tracked over 800 vaccine-related bills, and 475 were worthy of support! The 2023 session isn't over yet, but it will likely be as active.
The best way to know what is happening in your state and to protect your ability to make informed, voluntary vaccine decisions is by registering for NVIC's free Advocacy Portal. The portal makes it easy to stay up to date on bills, access bill talking points and analysis, and provides links and phone numbers to easily reach your legislators with your thoughts and concerns. Take action today to protect your right to make voluntary vaccine decisions.
Leave a comment
Your email address will not be published. Required fields are marked with an *
10 Responses to "Back to School - Vaccine Education, Requirements & Exemptions"