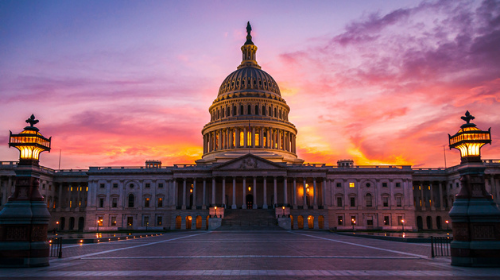 For some time now, vaccine researchers around the world have been on the prowl to create the perfect swine and bird flu vaccines that are both effective and safe, but have come up far short of perfection. In the process, they have added squalene-type "oil-in-water" adjuvants to some influenza vaccines, only to find that it can be risky business.
Squalene Adjuvants Never Licensed Before in U.S.
Squalene adjuvants, which ramp up the immune response, have never been licensed for use in the U.S. However, the Food and Drug Administration (FDA) paved the way for a squalene adjuvant to be included in U.S. vaccines with its November 2013 approval of the first influenza A (H5N1) monovalent "bird flu" vaccine: GlaxoSmithKline's Q-Pan vaccine that contains the controversial oil-in-water emulsion adjuvant AS03.
Q-Pan vaccine will be added to the U.S. pandemic emergency vaccine stockpile. Although there is no H5N1 influenza pandemic underway to justify fast-tracked approval of the experimental AS03-adjuvanted bird flu vaccine, the speedy FDA approval comes amid mounting evidence that AS03 adjuvants are associated with development of serious autoimmune and neurological disorders like narcolepsy.
GSK's Squalene-Adjuvanted H5N1 Bird Flu Vaccine: Federally Funded
Approved for adults aged 18 years or older, right now GSK's Q-Pan H5N1 influenza vaccine is only included in the U.S. vaccine stockpile and is not commercially available for widespread public use … yet.
The FDA cited one study as the basis for their approval of Q-Pan, but reported very few details. The study compared 3,400 adults who were given the vaccine to 1,100 adults who were given a placebo. Out of 2,000 evaluated study subjects, 91 percent of vaccinated adults aged 18 to 64 years "developed a level of antibodies expected to reduce the risk for influenza." Additionally, 74 percent of vaccinated adults aged 65 years or older also developed this level of immune response.
Controversial H5N1 Lethal Virus Research Hit Roadblocks
Squalene in Anthrax Vaccines Linked to Gulf War Syndrome
GSK Pandemic "Swine Flu" Vaccine & Narcolepsy
However, squalene adjuvants were included in pandemic H1N1 "swine flu" vaccines released in Europe during 2009-2010. In the past few years, a series of studies have produced evidence for an association between GSK's Pandemrix, which contains AS03, and development of a serious autoimmune and neurological sleep disorder, narcolepsy.
More Research Connects AS03 Adjuvanted Flu Vaccines to Narcolepsy
Since the preliminary reports out of Finland and Sweden, more studies have drawn similar conclusions. In one 2013 retrospective analysis, UK researchers evaluated narcolepsy cases among 245 children aged 4 to 18 years in England. The study authors noted that there was low overall pandemic H1N1 swine flu vaccine coverage in England.
In total, 75 study patients developed narcolepsy after Jan. 1, 2008 and 11 of those patients had received AS03 adjuvanted Pandemrix vaccine before the onset of the debilitating disorder. In fact, for seven patients, narcolepsy presented within six months.
Narcolepsy: A Life-Altering Disorder
Vaccine risks often come down to vaccine ingredients and individual biological susceptibilities that place some people at increased risk for vaccine-induced injury and death. The AS03 adjuvanted pandemic H1N1 vaccine is no exception.
MF-59: Another Squalene Adjuvant
NVIC Historically Wary of Untested Squalene Adjuvants
NVIC has been cautious of oil-based adjuvants since reports in the 1990s that some experimental anthrax vaccines given to U.S. soldiers in the Gulf War Gulf War included squalene adjuvants that left the soldiers with severe brain and immune system dysfunction. Understanding that vaccine risks can be greater for some individuals than others, NVIC continues to be concerned that squalene adjuvants may increase the risk for vaccine-induced chronic inflammation and autoimmunity in some children and adults, who are genetically predisposed to atypical inflammatory responses and autoimmunity.
NVIC has argued that squalene adjuvants have not been tested compared to placebos in large trials published in scientific journals. In addition, there are no studies specifically evaluating cellular, molecular and DNA changes in the body after squalene-adjuvanted vaccines have been administered to children and adults.
H5N1 Bird Flu Pandemic Threat Low
FDA's approval of GSK's Q-Pan H5N1 squalene-adjuvanted vaccine raises eyebrows because H5N1 bird flu virus infections and related deaths in humans have been confined to those working in the bird farming industry in Asia and the Middle East, who have direct contact with infected birds. Thus far, the H5N1 bird virus does not efficiently transmit among humans.
There is no looming H5N1 pandemic threat in the United States!
Squalene adjuvants have never been licensed in the U.S. and legitimate questions are being raised about why there has been a rush to approve an experimental AS03-adjuvanted H5N1 bird flu vaccine for national stockpiling without requiring GSK to produce data demonstrating that the controversial AS03 squalene adjuvant included in the vaccine is safe for everyone. This move by FDA in the absence of a true public health emergency suggests that drug companies put pressure on the regulatory agency to pave the way for future no-hassle "grandfathered" licensing of experimental vaccines containing untested squalene adjuvants.
Only time will tell but, so far, it looks like the scoreboard is Pharma - 1, Public Health Safety - 0.