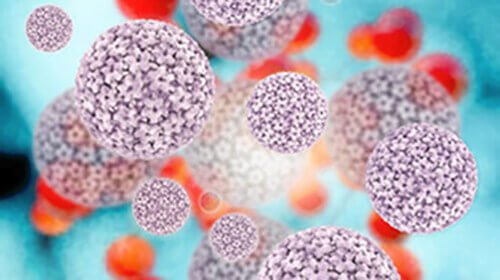 The news may be well known now about the influenza vaccine being only 56 percent effective overall and 9 percent effective for the type A H3N2 strain in adults aged 65 years or older during the 2012-13 flu season. 1 The latest buzz, however, is about how getting a flu shot year after year may make people more susceptible to getting influenza.
Year-to-Year Flu Vaccination Could Limit Effectiveness
In February, Clinical Infectious Diseases published a new prospective study noting the failure of the flu vaccine in people vaccinated against influenza during the previous year.
The researchers followed 328 households with 1,441 members from before the 2010-2011 flu season through the end of it. A total of 866 study participants received the flu shot before the flu season started. Nearly one quarter of the households with 125 members contracted the flu during the 2010-11 season, as confirmed by laboratory tests.
When the researchers separated out those, who were not vaccinated in the previous flu season, they found less of a benefit with the flu vaccine. The influenza vaccine was 62 percent effective among people, who did not receive a flu shot in the prior year. In comparison, vaccine effectiveness among those, who did get a flu shot in the previous year, was substantially lower at -45 percent.
Furthermore, the study found that those who were vaccinated in both years and those who were not vaccinated in either year had similar influenza infection risks. 2
Seasonal Flu Vaccine Could Increase Future H1N1 Infection Risk
This is not the first study questioning vaccine effectiveness based on repeated annual influenza vaccination. In fact, there is a large body of literature examining the impact of previous use of seasonal trivalent flu vaccines on the risk of contracting the 2009 pandemic H1N1 swine flu.
In 2010, PLoS Medicine published an analysis of Canadian epidemiological studies suggesting that people, who had received seasonal flu shots the year before the 2009 H1N1 swine flu pandemic, had an increased risk of becoming infected with the pandemic swine flu.
During the spring 2009 pandemic H1N1 virus wave, investigators noted a link between prior receipt of the trivalent inactivated influenza vaccine during the 2008-09 season and fever/cough illness. In response, they conducted four follow-up epidemiologic studies (three case-control studies and one household transmission study) during the summer of 2009 to further explore the original finding.
Studies Identify Flu Vaccine Failures
Findings from one of the case-control studies showed that prior vaccination with trivalent inactivated influenza vaccine is protective against seasonal influenza and reduced the flu risk by 56 percent. However, results from all four studies revealed that those vaccinated in the previous 2008-09 season were between 1.4 and 2.5 times more likely to contract H1N1 during the spring and summer of 2009. 3
A second study in 2009 identified a similar association between previous vaccination and pandemic H1N1 illness in a military population. Between April 21 and May 8, a total of 97 patients developed the H1N1 virus. Of these, 63 people, or 66 percent, received the influenza vaccination in the previous 12 months. In comparison, only 40 percent of patients without H1N1 virus had no history of vaccination. 4
In Nov. 13, 2009, the Center for Disease Control and Prevention published a case-cohort study on the effectiveness of 2008-09 trivalent influenza vaccine against 2009 pandemic H1N1. The CDC concluded that there was no decreased or increased risk of pandemic H1N1 following seasonal flu vaccine. 5
Doctors Intrigued and Troubled by Findings
In an accompanying editorial, Drs. John Treanor and Peter Szilagyi wrote a response to the findings for the most recent study showing lower effectiveness with back-to-back flu shots.
"As we are currently struggling through one of the most vigorous influenza seasons in recent memory, the apparent failure of influenza vaccine under optimal conditions seen in this study is indeed troubling," they wrote. 6
As usual, further study on flu vaccine effectiveness is necessary. There are a lot of conflicting data available. However, the growing number of studies showing low overall effectiveness, waning immunity and a negative effect of prior-year vaccination cast doubt on influenza vaccine policies and strategies, especially when influenza vaccinations now are being required as a condition of employment for health care workers.
References:
Leave a comment
Your email address will not be published. Required fields are marked with an *
21 Responses to "Effectiveness of Flu Vaccine Raises More Red Flags"