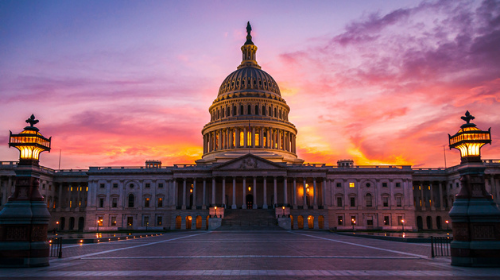 It is back to school time and in most states if you want your children to attend public school classes, you will have to either make sure their vaccinations are completely up to date according to your state vaccine law schedule or submit a state approved medical, religious, or conscientious/philosophical exemption to the school. If you are a parent making an educated decision to delay or decline one or more state required vaccines, you are probably keenly aware of the increased media attacks on vaccine exemptions around the country.

Since the mid-20th century in America, parents have been exercising non-medical vaccine exemptions if they hold conscientious or religious beliefs opposing use of one or more vaccines or believe their children are at increased risk for physical harm if vaccines are given and cannot find a doctor to write a medical exemption.

U.S. Schoolchildren Have High Vaccination Rates
The vaccination rate among U.S. school children with "core" vaccines such as polio, DPT/DTaP (diphtheria-tetanus-pertussis) and MMR (measles-mumps-rubella) vaccines is 95% and it is one of the highest in the world. According to the Aug. 4, 2013
Morbidity and Mortality Weekly Report
(MMWR) published by the Centers for Disease Control (CDC), only 1.8% of children entering kindergarten have a vaccine exemption for any reason.
1

So why are there so many recent media reports trying to tie "outbreaks" of diseases on parents taking vaccine exemptions while advocating the institution of stricter "no exceptions" state vaccine laws?

CDC Changes Focus from Vaccine Coverage Rates to Vaccine Exemption Rates
The answer partly lies in the CDC's recent shift in annual reporting of national and state vaccine coverage rates to include a strong focus on vaccine exemption rates.

State and local health departments have been tracking and reporting vaccination rates among school-aged children since 1978
2
and, since 1994, the CDC has published estimated vaccination rates for children 19 to 35 months old.
3
The CDC has been publishing these vaccination rates in the
MMWR
and other forums since then.
4
A curious shift in the CDC's reporting of kindergarten vaccination rates started in the year 2011 with very little explanation. For the first time, CDC officials began including state vaccine exemption rates in annual MMWR reports in addition to reporting on vaccine coverage rates among kindergarten children.
5
Now "outbreaks" of vaccine exemptions were going to be tracked and published as if they were cases of infectious diseases themselves.
In 2011 CDC Says Exemption Rates Low
The CDC's own June 3, 2011
MMWR
cites that "overall exemption rates were low," among kindergarten children for the 2009/2010 school year with only one outside reference to a medical journal article
6
that urged monitoring of vaccine exemptions because there were measles cases in schools where parents elected to not have their children vaccinated.
7
Is it a coincidence that in 2011 - the same year federal public health officials shifted focus from vaccine coverage reporting to vaccine exemption reporting - the attacks by state public health officials on vaccine exemptions started in Washington state with the filing of HB1015 and SB5005 to restrict personal belief vaccine exemptions to require a doctor's signature?
8
If it is a coincidence, it is a very convenient coincidence.

With subsequent 2012 and 2013
MMWR
annual reports on kindergarten vaccine coverage rates also focusing on vaccine exemptions, especially personal belief exemptions,
9,
10
more legislative attacks on personal belief exemptions ensued with bills filed in Vermont, Washington, Arizona, and Oregon to restrict vaccine exemptions.
11
This occurred, even though annual
MMWR
reports still published very low median non-medical exemption levels: 1.2% in 2011-2012
12
and 1.5% in 2012-2013.
13

There is No Public Health Crisis To Justify Attacks on Vaccine Exemptions
So where are we now? There is no public health crisis to justify any further attacks on state based vaccine exemptions. According to the CDC's most recent report in the MMWR published on August 2, 2013 entitled "Vaccination Coverage Among Children in Kindergarten — United States, 2012–13 School Year," kindergarten vaccination rates continue to be high and exemptions rates are low. In the CDC's own words:
"Kindergarten vaccination coverage for most reporting awardees remained high and exemption levels remained stable for the 2012–13 school year compared with the 2011–12 school year."
"For the 2012–13 school year, median vaccination coverage in the 48 states and the District of Columbia continued to be high, with medians of 94.5% for measles, mumps, rubella; 95.1% for diphtheria, tetanus toxoid, and acellular pertussis; and 93.8% for varicella vaccines. The level of exemptions remained low overall, with a median of 1.8%, and four awardees saw decreases of >1 percentage point for children with exemptions in the 2012–13 school year."
"An exemption does not necessarily imply a child was not vaccinated. More than 99% of the 2006–2007 birth cohorts who became kindergarteners in 2012–13 received at least one vaccine"
"Vaccine-preventable diseases continue to be transmitted despite high levels of vaccination at the national and state levels."14
Take Action Now to Protect Vaccine Exemptions
When a media report mischaracterizes vaccine exemptions, often the news outlet is simply repeating parts of a press release or background paper from a source which supports "no exceptions" mandatory vaccination policies rather than informed consent rights and advocates for the elimination of vaccine exemptions in state public health laws. This presents an opportunity to educate journalists, producers and opinion makers by providing accurate information to them.

If you see inaccurate reporting about state vaccine coverage rates and vaccine exemptions, especially mischaracterization of why parents defend the legal right to make educated, voluntary vaccine choices for minor children, please take the time to write or call the media outlet. Provide references cited in this article and ask for a correction to be issued.

As it gets closer to 2014 legislative sessions starting around the country, it becomes increasingly more important to have as many people as possible in every state receiving this NVIC Newsletter and NVIC Advocacy Portal Action Alerts. Clearly there is a problem with special interest groups, many of which are associated with the vaccine industry, unjustifiably attacking vaccine exemptions.

Please make sure you are registered for the NVIC Advocacy Portal at
http://NVICAdvocacy.org
so we can help you stay informed and educate your lawmakers about how critical it is to protect legal vaccine exemptions, both medical and non-medical, in all state public health laws.
Leave a comment
Your email address will not be published. Required fields are marked with an *
11 Responses to "CDC Again Reports Low Exemption Rates for Kindergarten Children"