Ask 8 Information Kiosk
---
Explore FREE downloadable educational materials.
Report Your Vaccine Experiences
Read and report vaccine reactions, harassment and failures.
Who is at highest risk for complications from Chickenpox vaccine?
Updated July 30, 2023
---
---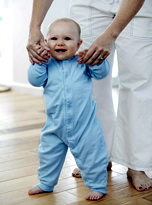 There is a gap in medical knowledge in terms of doctors being able to predict who will have an adverse reaction to chickenpox vaccination, and who will not.
The package insert of Merck's live, attenuated chickenpox vaccine, Varivax, states that immunocompromised individuals who receive the vaccine may develop an extensive rash associated with the vaccine and/or disseminated chickenpox disease. Vaccination with chickenpox vaccine is contraindicated in persons with immunosuppression due to this risk. Persons with a family history of hereditary or congenital immunodeficiency may also be at higher risk of complications from vaccination and should not receive the vaccine until immune function has been determined. Children taking aspirin or aspirin containing products who receive Varivax vaccine may be at risk for the development of Reye syndrome, a rare illness which affects the liver, blood, and brain, and may lead to coma and brain death.
Immunocompromised persons, pregnant women, newborn infants born to mothers without immunity to chickenpox, and all infants born prior to 28 weeks gestation may be at risk of developing chickenpox infection through close contact with someone who has received Varivax vaccination. Chickenpox, including vaccine-strain virus, in these high-risk populations may result in complications.
Merck's ProQuad (MMRV) vaccine product insert states that children between the ages of 12 and 23 months with no history of vaccination or wild-type infection with measles, mumps, rubella, and varicella have a higher risk of fever and febrile seizure between 5- and 12-days following vaccination with MMRV in comparison to children who receive separate doses of MMRII and Varicella vaccine. Children with a personal or family history of convulsion, a personal history of cerebral illness, or a medical condition where stress from fever should be avoided may also be at a higher risk of developing complications following MMRV vaccination.
Individuals most at risk for complications from MMRV vaccine include persons with both primary and acquired immunodeficiency such as AIDS, dysgammaglobulinemic and hypogammaglobulinemic states, and cellular immune deficiencies. Pneumonitis, measles inclusion body encephalitis, and death have also occurred as a result of being inadvertently vaccinated with a measles-containing vaccine. Reports of disseminated chickenpox vaccine virus infections in children with underlying immunodeficiency disorders who were inadvertently vaccinated with a chickenpox-containing vaccine have also been documented.
IMPORTANT NOTE: NVIC encourages you to become fully informed about Chickenpox and the Chickenpox vaccine by reading all sections in the Table of Contents , which contain many links and resources such as the manufacturer product information inserts, and to speak with one or more trusted health care professionals before making a vaccination decision for yourself or your child. This information is for educational purposes only and is not intended as medical advice.
---
Opens in new tab, window
Opens an external site
Opens an external site in new tab, window