Ask 8 Information Kiosk
---
Explore FREE downloadable educational materials.
Who is at Highest Risk for Suffering Complications from Hepatitis B?
Updated August 14, 2022
---
---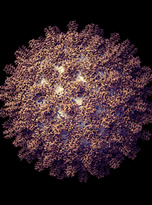 For most people, acute hepatitis B is not a serious illness. Most infants and children and 50 percent of all adults have no symptoms. Those most at risk for complications from acute hepatitis B infection include seniors, individuals with pre-existing medical conditions, and pregnant women.
Those most at risk for developing chronic hepatitis B include newborns and infants exposed to hepatitis B from their infected mothers, individuals with immune deficiencies and those receiving hemodialysis.
IMPORTANT NOTE: NVIC encourages you to become fully informed about Hepatitis B and the Hepatitis B vaccine by reading all sections in the Table of Contents , which contain many links and resources such as the manufacturer product information inserts, and to speak with one or more trusted health care professionals before making a vaccination decision for yourself or your child. This information is for educational purposes only and is not intended as medical advice.
---
Opens in new tab, window
Opens an external site
Opens an external site in new tab, window