Ask 8 Information Kiosk
---
Explore FREE downloadable educational materials.
Report Your Vaccine Experiences
Read and report vaccine reactions, harassment and failures.
Who is at highest risk for complications from Hepatitis B vaccine?
Updated February 17, 2023
---
---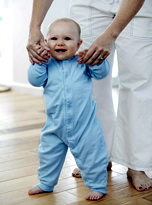 There is a gap in medical knowledge in terms of doctors being able to predict who will have an adverse reaction to hepatitis B vaccination, and who will not.
Persons at highest risk for complications from hepatitis B vaccine are those with contraindications and/or precautions to the vaccine. These include persons who are allergic to any ingredient found in the vaccine, including a hypersensitivity to yeast. Persons who receive a hepatitis B vaccine while ill may also be at an increased risk of developing complications.1
IMPORTANT NOTE: NVIC encourages you to become fully informed about Hepatitis B and the Hepatitis B vaccine by reading all sections in the Table of Contents , which contain many links and resources such as the manufacturer product information inserts, and to speak with one or more trusted health care professionals before making a vaccination decision for yourself or your child. This information is for educational purposes only and is not intended as medical advice.
---
References:
Opens in new tab, window
Opens an external site
Opens an external site in new tab, window