Ask 8 Information Kiosk
---
Explore FREE downloadable educational materials.
Can Hepatitis B Vaccine Cause Injury and Death?
---
---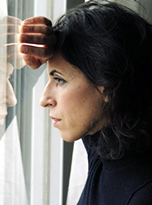 Mild side effects such as redness, warmth, or swelling at the injection site where the shot was given have been reported in connection with administration of hepatitis B vaccines. Fever over 99.9 degrees F may occur, and can last one to two days. Systemic reactions include irritability, diarrhea, fatigue, weakness, diminished appetite and rhinitis. However, more severe reactions have also been reported in both clinical trials with all of the vaccines as well as to the Vaccine Adverse Events Reporting System (VAERS). See Hepatitis B Quick Facts for current reports of hepatitis b containing vaccine reactions, hospitalizations, injuries and deaths made to VAERS.
Some of the events reported during pre-licensure clinical trials by the manufacturers included:
During the past three decades, there have been many published reports and studies linking hepatitis B vaccination to numerous chronic immune and neurological diseases in children and adults. These include lupus, arthritis, including polyarthritis and rheumatoid arthritis , , Guillain Barre Syndrome, demyelinating disorders such as optic neuritis, Bell's palsy, transverse myelitis, demyelinating neuropathy and multiple sclerosis , , , , along with diabetes mellitus, chronic fatigue, vascular disorders and more. ,
In the comprehensive report evaluating scientific evidence, Adverse Effects of Vaccines: Evidence and Causality, published in 2012 by the Institute of Medicine, 27 reported vaccine adverse events following the hepatitis B vaccine were evaluated by a physician committee. These adverse events included multiple sclerosis, arthritis, Guillain Barre Syndrome, diabetes mellitus, optic neuritis, transverse myelitis and more.
In 26 of the 27 hepatitis B vaccine-related adverse events evaluated, the IOM committee concluded that there was inadequate evidence to support or reject a causal relationship between the hepatitis B vaccine and the reported adverse event, primarily because there was either an absence of methodologically sound published studies or too few quality studies to make a determination. The IOM committee, however, concluded that the scientific evidence "convincingly supports" a causal relationship between anaphylaxis and hepatitis B in yeast-sensitive individuals.
A 2010 study published in the Journal of Toxicology and Environmental Health found that male neonates had a threefold greater chance of being diagnosed with autism compared to boys never vaccinated or vaccinated after the first month of life.
A 2015 study, which reviewed case studies and research on numerous autoimmune disorders following the hepatitis B vaccine, concluded that there is a link between hepatitis B vaccine and development of vasculitis, chronic arthritis, lupus, MS, myelitis, and thrombocytopenia/pancytopenia. While the study examined a relationship between hepatitis B vaccine and other conditions, such as neuropathy, myasthenia gravis, chronic fatigue syndrome, autoimmune skin conditions and more, study authors determined that further research was required before conclusions could be drawn.
As of January 1, 2023, there have been 1,001 claims filed so far in the federal Vaccine Injury Compensation Program (VICP) for 101 deaths and 900 injuries that occurred after hepatitis B vaccination. Of that number, the U.S. Court of Claims administering the VICP has compensated 374 children and adults, who have filed vaccine injury claims following vaccination with a hepatitis B or hepatitis B combination vaccine.
IMPORTANT NOTE: NVIC encourages you to become fully informed about Hepatitis B and the Hepatitis B vaccine by reading all sections in the Table of Contents , which contain many links and resources such as the manufacturer product information inserts, and to speak with one or more trusted health care professionals before making a vaccination decision for yourself or your child. This information is for educational purposes only and is not intended as medical advice.
---
Opens in new tab, window
Opens an external site
Opens an external site in new tab, window