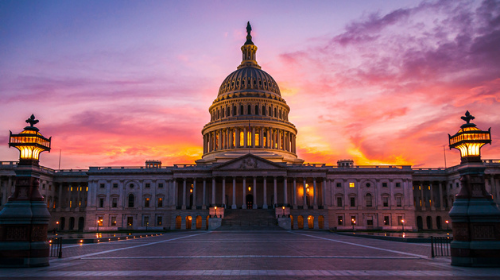 Have you looked at the NVIC Advocacy Portal lately? There is a flurry of activity across state legislatures regarding vaccines. No wait, not a flurry, a snowstorm … even a blizzard. NVIC's Director of Advocacy Dawn Richardson and Assistant Director of Advocacy, Cindy Loveland, have been tracking 91 bills—including companion bills that appear separately in the House and Senate—across 33 states!
More States, More Bills
Since the NVIC Advocacy Portal launched in 2010, the number of bills threatening the legal right to make informed, voluntary decisions about vaccination in America has been growing at an alarming rate. For comparison, the portal tracked 61 bills in 25 states in 2011.1
The 91 bills under consideration for 2013 represent different legislative goals for each state. But when you look at the big picture, Dawn noted that the bills have common themes: attacks on exemptions, employee vaccine mandates, tracking systems/registries, meningitis vaccine mandates and human papillomavirus (HPV) mandates.
Restricting Exemptions is Most Important Issue To Battle
A number of proposed bills are attempting to restrict the use of conscientious or philosophical, religious and medical exemptions to mandatory vaccination laws. NVIC is spearheading an organized grassroots effort to provide fact-based information about vaccine safety and choice issues to legislators to help them understand the importance of protecting informed consent rights.
The bills targeting non-medical exemptions for elimination from state public health laws are being supported by a wealthy and politically powerful lobbying coalition - medical trade groups and public health agencies aligned with pharmaceutical companies that take a "no exceptions" approach to mandated use of all government recommended vaccines.
Oregon and Vermont Being Targeted
In Oregon, SB 132 threatens to completely remove the religious exemption, which has always been broadly interpreted, Dawn said. Under the proposed legislation, a parent can request a non-medical, personal exemption to opt out of vaccination for a child, but not without having the additional burden of securing a signature from a state-designated medical practitioner verifying that the parents have received the state's version of information about the risks and benefits of vaccination. Additionally, the parent will have to obtain a certificate verifying completion of an online vaccine education module.2
In Vermont, companion bills HB 138 and SB 102 suspend philosophical and religious exemptions if the vaccination rate falls below 90 percent. There has not been any floor action on these bills, which means there is still time for Vermont residents to make their opinions known to legislators.3 4
Vermont NVIC State Director Jennifer Stella noted these Vermont bills are harmful because the autonomous right to decide whether or not to inject a drug into your body or that of your child should not be contingent upon the number of people exercising that right. She strongly encourages Vermont's elected lawmakers to consider the importance of unrestricted preservation of the fundamental human right informed consent, and not grant any further power to unelected agencies.
Forcing Teachers, Health and Child Care Workers To Vaccinate
Another hot topic across multiple states is "no exceptions" employer mandates tying vaccination status to right to employment, although this is not a new target in 2013.
In Vermont, legislators are considering SB 103 and HB 114 that would require pertussis vaccinations for teachers and child care workers. Though there has been little action on both bills, it is still a great concern that teachers, as well as child care workers, are being targeted with vaccine mandates that could end their careers.5 6
Child care workers are also being threatened in Texas. SB 64 would require licensed child care facilities to develop and implement mandatory vaccine policies. The bill passed in the Senate in March, but Dawn noted there could be opportunity for Texas residents to stop it from passing in the House.7
What is interesting in Connecticut is that SB 1128 proposes flu vaccine mandates for health care workers who have direct contact with patients and residents and HB 5539 proposes flu vaccine mandates for nursing home employees, but there is also SB 55, which prohibits any employer from mandating flu vaccine as a condition of employment.8 9 10
NVIC has a long-standing public record of voicing opposition to flu vaccine mandates that lack flexible medical, religious and conscientious belief exemptions.
NVIC Opposes Flu Vaccine Mandates
In 2012, NVIC submitted written public comments to the National Vaccine Advisory Committee (NVAC) stating that the mandates "penalize those holding religious or conscientious belief objections to vaccinations." NVIC stated, "It is unfair, irresponsible and unethical for employers to force health care workers to choose between their health, their deeply held spiritual or conscientious beliefs or their job." 11
In 2013, NVIC co-founder and President Barbara Loe Fisher wrote a referenced commentary about the aggressive movement toward unfair employer mandates and how several major labor unions, such as the American Nurses Association and Services Employees International Union (SEIU) Healthcare Employees Union, oppose such mandates.12
More Harassment Reports On Freedom Wall
Additionally, there is an increasing number of harassment reports made by adult workers to NVIC's Vaccine Freedom Wall describing how they are being threatened or fired from their jobs for declining vaccination.13
Dawn and Cindy are working hard to help vaccine choice advocates warn the public that bills of this nature in Vermont, Texas, Connecticut and all the other states need to be opposed and legislators need to be educated.
"We can only do so much by getting the information out there," Dawn said. "The people directly affected by the removal of vaccine exemptions from state laws have to speak up and defend their informed consent rights."
Children and Students Targeted for Meningitis Vaccine Mandates
The questions of necessity, effectiveness, safety and cost come into play when considering the more recent disease-specific mandates that are being placed on adolescents, teenagers and college-age adults.
Several states are pushing the meningitis vaccine. In Tennessee, the governor signed SB 93 into law on April 12, 2013, and now any incoming public college student will be required to receive the meningitis vaccine as a condition of enrollment as of July 1, 2013.14
In Missouri, SB 421 would require children at age 11 years and again at age 16 years to receive the meningitis vaccine.15
NVIC has always questioned the calls by pharma, medical trade groups and public health officials to push widespread use of meningitis vaccine, including the fact that meningococcal disease is rare in the United States, the vaccine itself does not cover all prevalent meningococcal strains and it is a very costly vaccine.16
HPV Vaccine Mandates, Too
Ever since the HPV vaccine was approved, there has been heated debate on the issue. Virginia and Washington, D.C. are the only two states to require HPV vaccine for middle school attendance, but both states allow an "opt out" provision and do not require parents to formally file a medical or religious exemption.
This year, Virginia had HB1614 up for consideration to require HPV vaccine for ALL children with the first dose given before the child enters the sixth grade.
Although the bill died in the House, the wording of the bill expanded the mandate to boys, a major source of new debate.17
CA Assembly Health Committee Vetoes Good Bill
Last week, the CA Assembly Health Committee voted to shelve a bill (AB 599) that would have reversed a previously passed bill (AB 499) allowing minors as young as 12 years old to receive vaccines for sexually transmitted diseases, including HPV and hepatitis B, without parental knowledge or consent.18
NVIC and many parents and health care professionals opposed AB499 and, when Governor Jerry Brown signed AB499 into law, NVIC issued a press release calling the act "a violation of parental informed consent."19
Monitoring Citizens with Vaccine Tracking Registries
In terms of government-operated vaccine tracking registries, some states, such as Texas, are attempting to remove informed consent rights from the intrusive electronic registries like in SB 40 and HB 77220 21, while others, such as Idaho and North Dakota, are expanding childhood tracking systems to include adults.
According to Dawn, the challenge with reaching legislators is that they have been getting inaccurate and misleading information for so many years from medical trade groups, such as the American Academy of Pediatrics, and there needs to be a paradigm shift.
"We have good information and good people contacting legislators," she said. "When our members contact legislators, often they come back with hard questions. We need people to take ownership of the vaccine safety and informed consent issue, do the hard work and actively educate their legislators."
Act Now for Vaccine Safety and Informed Consent Rights
Using the NVIC Advocacy Portal is free. Please sign up and also consider making a donation of $10 or more to NVIC to support operation of the Portal and expansion of the vaccine safety and informed consent movement in America. To make your charitable, tax-deductible donation to NVIC's public education and advocacy work click here, or make your donation using your PayPal account.
NVIC Calendar Notes
Federal Vaccine Advisory Committee Meetings:
NVIC in the News
Study Debunks Common Autism Worry About Vaccines - NVIC co-founder and President Barbara Loe Fisher says in this article that the DeStefano vaccines-autism study is not reassuring to parents. She highlights the lack of a control group of unvaccinated children and the disregard for genetic and biological factors affecting the children's susceptibility to vaccines. Barbara is quoted in saying, "There is an urgent need for a well-designed, prospective long-term study that includes vaccinated and unvaccinated infants and children conducted by nonindustry, nongovernmental investigators to evaluate not only all the morbidity and mortality outcomes, but also to measure pathological changes in the brain and immune function over time in both groups." Read the full story at American Medical News, Tanya Albert Henry, Apr. 15, 2013.
Making An Informed HPV Vaccine Decision - Veteran health journalist and radio show host Linda O'Connor interviews NVIC's Barbara Loe Fisher on the Gardasil vaccine controversy and defending the right of parents to make informed HPV vaccine choices for their children on her Buffalo, NY "Parent Talk" radio show. Listen to the podcast on the Breeze radio (FM102.9 and AM1230) on Apr. 13, 2013.
Visit our News and Media Reports webpage to read our latest press releases and media coverage of NVIC.
In the News
Leave a comment
Your email address will not be published. Required fields are marked with an *
18 Responses to "New State Vaccine Bills Threaten Vaccine Choices"