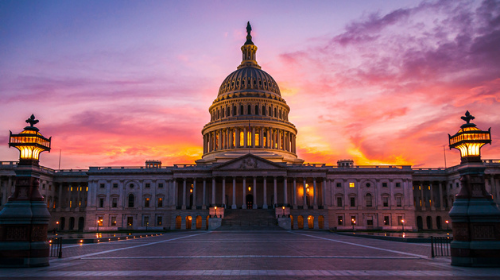 Even though state legislative sessions in 2012 launched the most aggressive and orchestrated attacks on vaccine exemptions this country has ever seen, by contrast, the National Vaccine Information Center saw amazing and unprecedented organized efforts by NVIC supporter families wanting to protect and expand exemptions to mandatory vaccination laws in their state legislatures.

The battle between those who push forced vaccination by law against someone's will and those who value informed consent in the vaccine risk evaluation and decision-making process has never been more evident than in 2012.

NVIC Advocacy Portal a Game Changer

This past year was just the second legislative session that NVIC's
Advocacy Portal
was actively tracking legislation and posting action alerts to our subscribers.
In years past, vaccine legislation forcing more mandates and restricting vaccine refusal rights would get rammed through with little public awareness, input, or regard for those with legitimate safety concerns and respect for the basic human right to true informed consent. With all of the bills filed across the United States, this past year was primed to be one of the worst years yet.

We are grateful to our supporters that this course was historically altered this year. NVIC is proud to say that in 2012, we actively tracked and shared information on 43 bills in 23 states that affected people's rights to make informed vaccination decision free from coercion or harassment. As a result, our amazing NVIC volunteer state advocacy team directors and supporters throughout the United States reached out to legislators, family, friends, and the media to educate about the importance of informed consent provisions and the preservation of the legal right to vaccine exemptions in mandatory vaccination laws.

Honesty and Education the Key

While we did not win every battle, together we outright won some and drastically altered the presumed outcome of others. The unreasonably biased and conflict of interest laden policies that have unfairly misled legislators in the past were instead met with honest and sincere educational efforts by real families who would personally be adversely affected by business as usual.

NVIC Preparing to Help Citizens Respond in 2013

The next
Legislative sessions
in almost all states will convene in January of 2013. We can absolutely count on more bad bills being filed that are attempting to restrict and eliminate your rights.
In some states, like Texas, bad vaccination bills have already been prefiled before session even starts. For example,
TX SB64
, if passed, will result in forcible vaccinations for childcare workers as a condition of employment and
TX SB40
seeks to remove the 16 year old written opt-in informed consent requirement for inclusion into the state operated and owned vaccine tracking and enforcement system.
Raise Awareness About the NVIC Advocacy Portal

There are many people who care deeply about this issue who are not yet aware of the incredible need for them to be tied to the information on how they can make a difference in their state legislatures. We need your help to find them and let them know to register for the NVIC Advocacy Portal at
http://NVICAdvocacy.org
today! It is free, and just by registering, they will receive alerts with step-by-step instructions on how to educate their legislators when issues arise in their state.
Please either forward this newsletter to your family and friends who you know that care about their rights and ask them to register for the
NVIC Advocacy Portal
, or you can log in to the portal and use our
"Tell a Friend"
feature under our
"Resources" tab
where all you have to do is enter a friend or a family member's name and email address and we'll send information about what we do and invitation to register for you.

If everybody receiving this newsletter or reading this post online takes one of these simple steps to help us reach more people with the information they need to have their voices heard to protect their rights at their state capitol, we can more than double our friends in the trenches and make an even greater impact!

Ground Zero in 2012: California and Vermont

Vermont and California could not be more different as states, but the attacks on their respective philosophical exemptions to mandated vaccination and the unprecedented and successful citizen based grass roots fights against these aggressions bound them together in history this year.
Meanwhile, on the other side of the country, California's personal belief exemption was
under fire by CA AB2109
which restricted the exemption by adding the additional new requirement that it had to be signed by a health care practitioner after the practitioner imparted on the requestor some ambiguous vaccine education. This was seen by families as an attempt by doctors and pharmaceutical companies to harass and intimidate families out of utilizing a personal belief exemption. NVIC's California State Directors Dawn Winkler and Michelle Gutierrez fearlessly led a
grueling 8 month marathon to fight against this bill
along with one of the most impressive coalition of families and activists ever brought together on this issue. Using the NVIC Advocacy Portal and social media,
significant partial victories were won
.
Although state required medical provider involvement in the personal belief exemption was not removed outright from the bill, the list of eligible practitioners was expanded and the implementation date was pushed out another year until 2014 to allow us the time to continue to fight this in 2013. Probably the most significant victory in this fight was the
directive issued by the governor to add a religious exemption option with no health care provider involvement required
. Before this session, California only had a personal belief and medical exemption available. We look forward to the state health department following through on this.
Arizona and New Mexico Heating Up

Arizona was one more state where vaccine exemptions had a bill to restrict them. Fortunately AZ HB 2846 failed to make it to a committee hearing. Arizona is one state we need to be prepared to fight in 2013. While there was no bill in New Mexico to restrict vaccine exemptions, a bureaucratic change to the exemption form by the state health department eliminated the interpretation of the existence of a personal belief exemption all together leaving families with just a religious and medical exemption.

New York, Virginia and Wyoming Saw Action

There were some bills that attempted to promote HPV vaccinations with taxpayer money, and they fortunately failed. An attempt to mandate HPV vaccines for girls and boys failed in New York, and Virginia almost succeeded in passing legislation to repeal the HPV mandate through VA HB 1112. Our NVIC Wyoming State Directors Susan Pearce and Jacque Jones successfully led a fight to stop two bills which attempted to mandate the meningitis vaccine for college students.

Bills to Expand Exemptions in KS, MS, NJ, NY, SD, WVA

There were several bills filed in different states to expand vaccine exemptions. The six states of Kansas, Mississippi, New Jersey, New York, South Dakota, and West Virginia all started this year with bills to add a philosophical or conscientious belief exemption to vaccine mandates for children. Arizona had a bill that would have guaranteed a right of choice for college students, and Michigan had two bills that would have added a philosophical exemption to health care worker vaccine mandates. Both Mississippi and New York had bills that would have expanded the use of the medical exemption to make it more accessible and easier for parents to use.

While none of these bills passed, we are grateful for the efforts of the legislators who filed them and for the efforts of the families who supported them and took the time to contact their legislators.

Power in Numbers

2012 will go down as the year that hearts and minds were opened in state legislatures around the country. Many legislators really began to understand and respect that vaccine injuries do happen, and the right to informed consent to a medical procedure that can cause injury or death in some individuals is a right worth preserving.

The best advice that NVIC volunteer state directors received from current state legislators is to go and find more people willing to take the time to educate their legislators. We were told we had a great message, but we just needed more people delivering it. Our goal is to have multiple dedicated and educated supporters in every legislative district in the country willing to take a few moments to educate their elected officials regarding vaccines and exemptions when needed.
Please contact everyone you know who cares about their right, free from coercion and harassment, to be educated and have the final say in what vaccines their family has or doesn't have. Please stress to them the importance of being a voice of reason in their state legislature. Encourage them to sign up for NVIC's Advocacy portal at
http://NVICAdvocacy.org
, and we'll do our job to get them the information when their input is needed.
Thank you to every one of you who rolled up your sleeves this year and helped make history. With your help to connect us with even more families, 2013 will be a defining year in the vaccine informed consent movement.

Your Health. Your Family. Your Choice.

NVIC Media Highlights
In the News
Leave a comment
Your email address will not be published. Required fields are marked with an *
0 Responses to "Vaccine Legislation and Your Rights: Is Your State Next? "