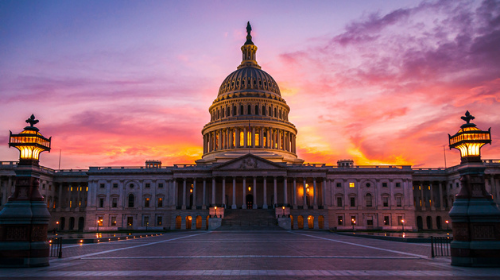 ALERT: Colorado Proposes Flu Shot Mandate for Healthcare Workers
NVIC Helps Families in FL, KS, MS, VT Protect Vaccine Choices
On Thursday Virginia's House began legislative measures to repeal the state's HPV mandate. Currently residents of West Virginia can only obtain a medical exemption for vaccination. A new bill introduced would expand exemptions to religious and conscientious reasons. Parents in Kansas and Vermont are also fighting for vaccine exemption rights, along with those in Florida and Mississippi. Below are more state legislative alerts where families have an opportunity to make their voices heard!
OSHA Says "No" to Flu Shot Mandates Without Exemptions
The Occupational Safety and Health Administration (OSHA) issued a statement opposing mandatory flu shots for health care workers that do not contain exemptions for medical, religious and persona/philosophical belief reasons. OSHA stated:
" While we are supportive of the Healthy People 2020 goal of a 90% vaccination rate, we have seen no evidence that demonstrates that such a high rate is in fact necessary. Furthermore, the current influenza vaccine is no magic bullet. The current state of influenza vaccine technology requires annual reformulation and revaccination and the efficacy is quite variable. Every year there are numerous circulating strains of influenza that are not included in the vaccine. In years where the antigenic match is good, the vaccine only provides protection against the 3 strains in the formulation. In years when the antigenic match is poor, the vaccine may provide no protection at all. The limits of current influenza vaccine technology are especially problematic in the context of a mandatory influenza vaccination program that results in job loss. Lastly, reliance on a mandatory influenza vaccination policy may provide healthcare workers, health care facility management and patients with an unwarranted sense of security and result in poor adherence to other infection control practices that prevent all types of infections, not just influenza. Influenza vaccination has always been just one part of a comprehensive multi-layered infection control program."

The Health and Medical Division (HMD) of the National Academies (formerly IOM) committee will
 1) Review scientific findings and stakeholder concerns related to the safety of the recommended childhood immunization schedule;
2) Identify potential research approaches, methodologies, and study designs that could inform this question, including an assessment of the potential strengths and limitations of each approach, methodology and design, as well as the financial and ethical feasibility of doing them;
3) Issue a report summarizing their findings.
It is always exciting to share with our readers enhancements to our website. Over the past year we have changed our look to make your access to life-saving information easier. During 2012 there will be many enhancements that I will be sharing with you and I invite your feedback!
As many of our veteran readers know, the VIC is meant to be used as an educational planning tool providing parents with easy access to information like ingredients contained in vaccines, federal safety guidelines that apply to ingredients and more to assist in the decision-making process.
When my children were young, I made many assumptions about the vaccines that were administered to them. For example, I didn't know that for many vaccine ingredients there are no established safety limits. The VIC covers 16 ingredients contained in the vaccines recommended by the CDC's childhood immunization schedule.
Enhancements that Chris has programmed into the VIC over the past year include:
Facebook integration;
Improved dropdown displays for vaccine ingredients;
Human Protein and DNA computation;
Beta feature – Chart Explain, which provides details on vaccine ingredients;
New Quick View for DTaP and Influenza vaccines, which provide an overview chart of all ingredients in these vaccines;
Follow @VaxCalc on Twitter to stay up-to-date on what we're learning as we continue to improve the VIC;
Added VIC Testimonials;
New articles added to the Learning and Resource Centers;
We hope that these enhancements are helpful and that our readers will pass this information on to new parents considering vaccination.
Next month I will tell you more about MedAlerts, which is another unique vaccine education feature of NVIC's website.