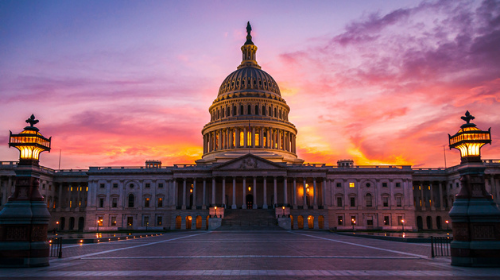 Let's be honest. Today's alarming headlines about infectious diseases are enough to convince anyone to voluntarily live in a bubble. A few scary headline examples: "2 new diseases – H7N9 and coronavirus – could both spark global outbreaks,"
1
"Pandemic fears after swine flu virus is found in seals for the first time,"
2
"Officials Prepare For Another Flu Pandemic – Just In Case."
3

It is no wonder people are getting fed up with the scare tactics. One expert recently got so tired of the aggressive promotion of influenza vaccines that he called out U.S. public health agencies for engaging in disease mongering and misleading marketing.

Peter Doshi, a postdoctoral fellow in comparative effectiveness research at Johns Hopkins University School of Medicine, published an article in British Medical Journal on May 16, 2013 about hyping exaggerated risks of influenza, the disease, to market influenza vaccines.

Doshi notes that the message from public health officials is that "influenza is a serious disease, we are all at risk of complications from influenza, the flu shot is virtually risk free, and vaccination saves lives." Doshi points out that, according to the Centers for Disease Control and Prevention (CDC) in their campaign for universal influenza vaccination, the "influenza vaccine can only do good; there is no need to weigh risks against benefits."

Doshi's point is that there are proven risks with influenza vaccines and the studies surrounding influenza and its vaccine are "of low quality" and do not match what officials claim. The main studies the CDC uses to substantiate its influenza vaccine recommendations are observational and are a "product of the 'healthy-user effect,'" meaning healthy people are more likely to receive an influenza vaccine and less likely to experience death or illness because they are healthy.

"For those that bother to read the CDC's national guidelines – a 68 page document of 33,360 words and 522 references – one finds that the evidence cited is these observational studies that the agency itself acknowledges may be undermined by bias," said Doshi while noting that reliable studies, especially randomized trials, are either unpublished or inaccessible.
Another fact that Doshi brings up is that most "flu-like illness" is not type A or B influenza. In fact, he said "only one in six 'flus' might be influenza," so marketing the influenza vaccine as the flu shot is misrepresented.
4
5

His main message—and this is true for all vaccines—do your homework. Be your own detective and make your own well informed vaccine decisions.

Leave a comment
Your email address will not be published. Required fields are marked with an *
14 Responses to "Expert Says Influenza Vaccine Marketing Misrepresents Facts"