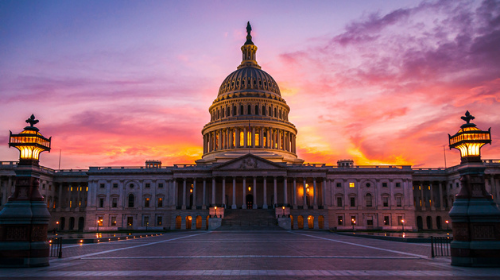 Parents Opposing Colorado Vaccine Bill Outnumber Supporters 3 to 1 at Public Hearing to Restrict Personal Belief Exemption
More than 70 Colorado parents and health care professionals attended the Mar. 13, 2014
House hearing to oppose restriction of the personal belief vaccine exemption.
In a vigorously debated six hour public hearing in the Colorado House Health, Insurance and Environment Committee on Mar. 13, 2014, more than 70 Colorado citizens attended to testify in opposition to House Bill 1288 that would restrict access to the personal belief vaccine exemption in the state. By 3 to 1, they outnumbered individual citizens testifying in support of the bill.
Even though the Committee voted 9 to 2 in favor of passing the bill out of Committee, the vote did not come until after hours of powerful testimony by parents describing how their children suffered debilitating vaccine reactions that ended in chronic disability or death. Sadly, by 10 p.m. when the hearing ended, many parents opposing the bill had already left without being able to give their three-minute testimony because they were unable to stay into the night.
The hearing was extensively covered by the national and state media, including Associated Press, the Huffington Post and Denver affiliates of CBS and ABC.

Dr. Susan Lawson, a Colorado veterinarian and mother, whose child was awarded federal vaccine injury compensation after suffering a severe reaction within eight days of an MMRV vaccination at age one, was quoted in an
Associated Press
article: "Parents have a constitutional right to parent their children," said Susan Lawson, whose daughter suffered brain damage after contracting encephalitis from a routine vaccine when she was a year old. "I am not an uneducated woman."
Bill Passes House, Heads to Senate
After a spirited 40-minute debate on the House floor on Mar. 21, the bill passed second reading on a voice vote. On Mar. 24 it was voted out of the House on third reading with a recorded 42-19 vote and sent to the Senate.
During the
House floor debate
on Mar. 21, Republican House Leader Brian DelGrosso (District 51) told lawmakers that he vaccinated his own children but his younger brother did not. "And basically what this bill does is, the sponsor is basically saying that my brother is an idiot, my brother is a moron," he said, adding that the message lawmakers are sending is that they know better than parents. "That's exactly what this bill does," said DelGrosso. "You can spin it any other way you like, but this basically says, 'Parents of Colorado that choose not to get immunizations for their kids, you're too stupid to make this decision on your own.'"
Rep. Janak Joshi (District 16), a retired physician, said "We have to give the choice to our parents and whatever they believe in." Joshi noted that while he was vaccinated for smallpox growing up, he wasn't immunized for anything else. "I'm still around," he said.

"I stand firmly for parent rights on this issue," said Rep. Steve Humphrey (R-District 48). "I'm not confident that [education] is the ultimate goal." Rep. Lori Saine, (R-District 63) agreed. She said the bill isn't needed because "Parents have done their research."
NVIC Leads David and Goliath Battle
NVIC Executive Director Theresa Wrangham and Colorado State Advocacy Director Cindy Loveland, both Colorado residents, led an effort to bring citizens opposing the bill together to make their voices heard. They held a meeting at a local library in January and kept parents informed through the NVIC Advocacy Portal.
At the Mar. 13 House hearing, Theresa handed out CDC Vaccine Information Statements (VIS) that doctors and vaccine providers already are required under the 1986 National Childhood Vaccine Injury Act to be given to parents being offered childhood vaccines. She said the bill "discriminates against a minority of parents by falsely assuming they have not educated themselves, though the evidence base consistently shows these parents are highly educated."
Pointing out that "No vaccine is 100% safe or effective and there is no public health official or provider who can guarantee that the vaccine you get today will protect you and won't harm you," Theresa added "There is no public health crisis in Colorado….The CDC has acknowledged that the unvaccinated are not to blame for recent [pertussis] outbreaks, as evidenced by Colorado's own surveillance data."
Read Theresa's full testimony here.
Cindy testified that "The State of Colorado has no business mandating that parents must go through additional state education or be forced to get a signature from a medical doctor to exercise their right to do what they think is best for their child. We don't do that for other medical procedures."
In written testimony, NVIC Advocacy Director Dawn Richardson said "Under the guise of education, HB1288 makes it legal for the state to brand a minority of citizens as intellectually or morally inferior and serves to harass and coerce citizens making health care decisions for their minor children. This violates the informed consent ethic and is a violation of human and civil rights by the state." Read Dawn's full testimony here.
Bill Requires Schools Release Vaccine Exemption Rates
The bill requires parents filing a personal belief vaccine exemption for their child to obtain a signature from a pediatrician or other state-approved vaccine provider or submit a "certificate of completion" to a child's school or daycare affirming that the parent has completed an online vaccine education module developed by state health officials. The bill also requires all daycare centers and schools to publicly release the percentage of children with vaccine exemptions attending a particular daycare center or school. An amendment was added to the bill pertaining to children participating in a "nonpublic, home based education program" or those educated through an online education program.

In the past several years, Washington and
California
have passed laws requiring state designated medical personnel to sign personal belief exemptions. Last year, the state of Oregon eliminated the religious exemption and added a legal requirement for parents declining one or more state mandated vaccines to complete an online education module developed by the state promoting compliance with the federally recommended vaccine schedule.
The Colorado bill is being backed and promoted by state health officials and wealthy and politically powerful medical trade groups, many of which are allied with pharmaceutical companies that profit from vaccine sales. There are more than 20 organizations lobbying for the bill to pass, including the American Academy of Pediatrics, Colorado Immunization Coalition, Every Child By Two, Voices for Vaccines, Vaccinate for Healthy Schools, Meningitis Angels, Boulder County Health Department, Children's Hospital Colorado, Colorado Academy of Family Physicians, Colorado Association of Local Public Health Officials, and Colorado Association for School-Based Health Care.
Colorado House Bill 1288 (HB 1288) was introduced into the state House of Representatives by Representative Dan Pabon (D-District 4). In the House the bill is being co-sponsored by the chair of the House health committee, Beth McCann (D-District 8); House health committee vice-chair Sue Schafer (D-District 24) and also Representatives Lois Court (D-District 6); Bob Gardner (R-District 20): Cheri Gerou (R-District 25); Joann Ginal (D-District 52); Jeanne Labuda (D-District 1); Frank McNulty (R-District 43); and Cherilyn Peniston (D-District 35).
Parents Describe the Suffering of Their Children After Vaccination
Among the parents who testified against the bill
was Robyn Charron, who has a bachelor of science in biology and a law degree from Pepperdine and is the mother of a four year-old vaccine injured son. She said:
"When my son was two months old, he received the standard round of vaccinations. Within four hours he began the high pitched "neuro scream" associated with encephalitis due to have an allergic reaction to vaccines…..within a few weeks my child was covered in eczema and started exhibiting contact rashes to grass, laundry soap and food…at six months old he was diagnosed with a deadly peanut allergy. When I confronted his doctor with information about vaccine ingredients and safety, I was kicked out of the practice for refusing further shots for my child….I am here as the example of the vaccine education level of the parents who chose to execute personal belief exemptions for their children…You do not need to waste my time or any other parent's time forcing them to get their vaccine education. We know far more about the topic than you ever will."
Another parent who testified against the bill
was Captain Pam Long, who graduated from the U.S. Military Academy at West Point, and served in the Army Medical Service Corps with NATO as a Medical Intelligence Officer. She pointed out that the bill fails to recognize medical exemptions:
"I am here representing educated parents on the vaccine issue….I once thought with my medical training that vaccines were safe and beneficial for all children. My son was neurologically injured and immune-compromised by a vaccine. He could die from a person shedding the influenza vaccine. He has a medical exemption because three doctors agreed that he was vaccine injured….Will you mandate that I take my injured son's sibling every year to a doctor who will impose his personal belief that I should vaccinate my healthy son? Because the medical community does not know all the contraindications for vaccines, you must honor personal belief exemptions without compulsory education for parents like me and others who have educated themselves on vaccine injury and are not willing to take that risk with their young child on the supersized vaccine schedule that we have today."
Bill Headed to Senate
In the Senate, the bill is being sponsored by Senator Irene Aguilar (D-District 32) and co-sponsored by Senators Lucia Guzman (D-District 34), Nancy Todd (D-District 28) and Jessie Ulibarri (D-District 21).
Residents of Colorado need to contact their Colorado state senators immediately and make their voices heard.
Sign up for NVIC Advocacy Portal
If you haven't already, sign up for NVIC's free online
Advocacy Portal
to access timely information on legislation moving in your state that will restrict or expand your legal right to make vaccine choices.
You will receive email Action Alerts and be connected with your own state legislators on your smart phone, tablet or computer so you can make your voice heard.
Leave a comment
Your email address will not be published. Required fields are marked with an *
9 Responses to "Colorado Hearing on House Bill 1288 to Restrict Personal Belief Exemption to Vaccination"