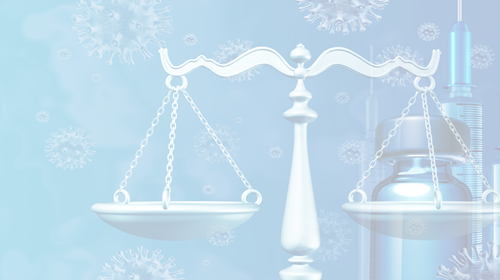 On October 20, 2022, members of the Advisory Committee on Immunization Practices (ACIP) of the U.S. Centers for Disease Control and Prevention (CDC) voted unanimously (15-0) to recommend that the COVID-19 vaccine be added to the CDC's recommended childhood vaccine schedule. With few exceptions, ACIP recommendations are accepted by CDC officials.
Two mRNA COVID vaccines developed by Pfizer/BioNTech and Moderna/NIAID were granted an Emergency Use Authorization (EUA) by the U.S. Food and Drug Administration (FDA) to distribute the vaccines to adults in December 2020. As of Oct. 20, 2022, both vaccines continue to be given to children as young as six months old under an Emergency Use Authorization (EUA) because the FDA has not officially licensed Pfizer's COVID vaccine (Comirnaty) for use by individuals under age 12 and Moderna's COVID vaccine (Spikevax) has not been licensed for use by individuals under age 18.
On Oct. 19, 2022 the National Vaccine Information Center submitted a public comment to the CDC opposing the addition of COVID-19 to the CDC's recommended childhood vaccine schedule for the following reasons:
COVID-19 vaccine has not been licensed by the FDA for use in children under age 12;
There have been more than 1.3 million adverse event reports filed in the federal Vaccine Adverse Event Reporting System (VAERS) following receipt of mRNA COVID vaccines manufactured by Pfizer and Moderna, the two manufacturers granted an EUA by the FDA to distribute COVID vaccine for use by children, and this represents more than half of all adverse events for all vaccines reported to VAERS since the system became operational in 1990;
mRNA COVID vaccine was fast tracked and distributed under an EUA before full scientific evaluation of the product's ability to prevent symptomatic and asymptomatic infection and transmission of SARS-CoV-2, and without full scientific evaluation of the product's ability to cause serious complications, including inflammation of the heart (myocarditis/pericarditis);
There has been widespread acknowledgement that SARS-CoV-2 infections in the majority of healthy children are asymptomatic or mildly symptomatic and rarely cause injury or death.
CDC Recommended Vaccines Are Often Added to State Vaccine Laws for School Attendance
NVIC also opposes the addition of COVID-19 vaccine to the CDC's recommended childhood vaccine schedule because, historically, after a new vaccine is put on the CDC's childhood vaccine schedule and recommended for universal use by all children, there is an immediate push by lobbyists representing public health officials, medical trade associations and institutions committed to mandatory use of all government recommended vaccines to add the vaccine to state law requirements for daycare and school attendance.
Since 1982, NVIC has been opposed to mandatory vaccination laws that do not contain flexible medical, religious and conscientious belief exemptions to vaccination and violate the ethical principle of informed consent to medical risk taking. In the past decade, a number of states have removed or restricted vaccine exemptions and some state health departments have been given the authority to automatically add vaccines included on the CDC's recommended childhood vaccine schedule to legal requirements for children to attend daycare and school.
The COVID-19 Vaccine Development, Licensing and Policymaking Process Was Politicized
NVIC co-founder and president Barbara Loe Fisher made the following statement after the ACIP vote on Oct. 20:
"The novel mRNA COVID biological product, which is notoriously reactive and also ineffective at blocking infection and transmission of SARS-CoV-2, continues to be distributed to young children under an Emergency Use Authorization (EUA) granted by the FDA. I suppose we should not be surprised that the ACIP has voted to add it to the CDC's recommended childhood vaccine schedule, even though it has not been fully licensed by FDA for use in children. The past three years has taught us that federal health officials have politicized the COVID vaccine development, licensing and policymaking process and rubber-stamped the questionable science provided by pharmaceutical companies. Now it is up to parents to let their state legislators know they want vaccine informed consent protections in public health laws and are opposed being forced to give their children the COVID vaccine as a condition of attending school, receiving medical care or for any other reason."
Use the NVIC Advocacy Portal to Take Action in Your State
NVIC strongly encourages citizens living in every state to educate their elected representatives about the need to reject proposed bills mandating COVID-19 vaccine for children and to protect informed consent rights in public health laws. The NVIC Advocacy Portal, launched in 2010, is an effective way to educate your lawmakers and make your voice heard.
Become a registered user of the free online NVIC Advocacy Portal and receive email alerts about vaccine-related bills moving in your own state, including those that propose to mandate COVID vaccine. The Portal puts you in electronic contact with your own legislators so you can take action.
Leave a comment
Your email address will not be published. Required fields are marked with an *
2 Responses to "CDC Committee Votes to Add COVID-19 Vaccine to Childhood Vaccine Schedule"