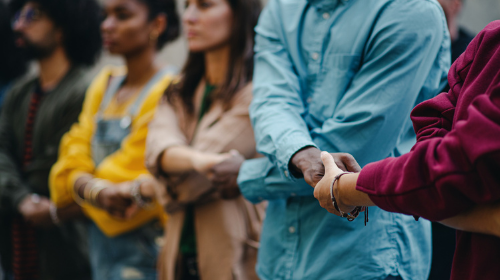 A vaccine education message sponsored by NVIC will be shown during the New Year's Eve celebration in Times Square on the 5,000 square-foot TSQ Digital screen at 47th St. and 7th Ave. in New York City. The 15-second ad, which encourages informed decision-making, has been shown on the megatron twice an hour for 21 hours a day since Dec. 16, 2011.
The full-color LED screen on which NVIC's ad is appearing is located near the Times Square Information Center in the heart of the Broadway district and is one of the largest digital display screens in the Times Square area. An estimated one million people pack the Times Square area during New Year's Eve and the celebration is viewed on television by billions of people around the world.
NVIC co-sponsored a similar vaccine education message with Mercola.com last spring on another display in Times Square. During November, NVIC sponsored a flu prevention video on Delta Air Line's in-flight programming that encouraged consumers to become informed about how to stay well during the flu season and all year-around.
"Knowledge is the key to informed consumer decision-making," said Fisher. "Everyone has the right to know about the benefits and risks of products and choose the kind of preventive health care they want for themselves and their children."
About NVIC: The National Vaccine Information Center was founded in 1982 and is dedicated to preventing vaccine injuries and deaths through public education and defending the ethical principle of informed consent to medical risk-taking. NVIC founders worked with Congress to insert vaccine safety provisions in theNational Childhood Vaccine Injury Act of 1986. A 501C3 charity, NVIC is the largest consumer-led organization advocating for the institution of vaccine safety andinformed consent protections in U.S. public health policies and does not offer advice about whether individuals should or should not get vaccinated.
NVIC.org is one of the oldest health information websites on the internet and had nearly one million page views last year. More than 30,000 fans follow NVIC onFacebook and Twitter.
Leave a comment
Your email address will not be published. Required fields are marked with an *
10 Responses to "NVIC Educates One Million Plus in Times Square on New Year's Eve"