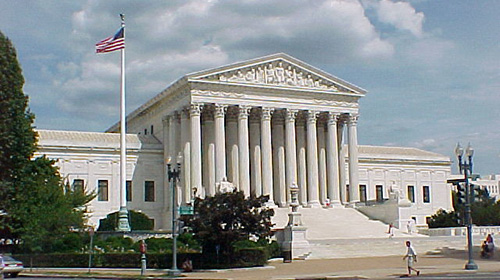 June 13-15 Meetings in D.C. Examine Vaccine Safety System
On June 13-15, 2011, the National Vaccine Advisory Committee (NVAC) will meet in Washington, D.C. to discuss recommendations and options for improving the nation's vaccine safety system. The National Vaccine Information Center (NVIC) has written and submitted
comments
supporting independent vaccine safety oversight and is represented on an Advocacy Panel discussion during a June 13 Vaccine Stakeholder meeting. Click
here
to view NVIC's panel statement.
The public can listen to the three days of open meetings via teleconference and offer comments during public comment time June 14-15.
Vaccine Stakeholders Weigh In
Draft recommendations
for improving the vaccine safety system have been developed by the Vaccine Safety Working Group (VSWG) of the National Vaccine Advisory Committee (NVAC). The purpose of the June 13 stakeholder meeting is to ask various stakeholders – advocacy groups, organized medicine, pharmaceutical industry, public health, others – for comments regarding the VSWG's draft report and recommendations.
The NVAC will discuss the recommendations and stakeholder feedback on June 14.
Your Voice is Needed – Register Now!
The members of the NVAC and health officials at DHHS need to hear from you! This is your opportunity to communicate why and how you want the vaccine safety system to work better.
NVIC Calls for Independent Vaccine Safety Oversight
For several decades, NVIC has called for an independent oversight agency outside of the Department of Health and Human Services (DHHS) that is solely responsible for monitoring vaccine safety. NVIC maintains that an independent safety oversight mechanism, similar to the National Transportation Safety Board (NTSB) responsible for investigating plane crashes, is our nation's best hope for enhancing transparency, accountability and the quality of vaccine safety research and monitoring to prevent vaccine injuries and deaths. Currently, DHHS agencies are responsible for vaccine development, licensing, regulation, policymaking, and promotion, as well as vaccine safety.
How to Register for the Teleconference
While there is no opportunity for the public to comment during the June 13
th
stakeholder meeting, the public can listen to the meeting and make public comment during the NVAC meetings on June 14-15. The National Vaccine Program Office (NVPO) has published the agendas for the
stakeholders meeting
and the regularly scheduled
NVAC meeting
and reports that there are still openings for the public to register to join the NVAC meeting via teleconference.
To register for the teleconference, email
[email protected]
or call 202-690-5566 and provide name, organization and e-mail address. You must also
register for the webinar
and public comment by June 10
th
.
Click
here
to read NVIC's written comments.
NVIC Advocates for Vaccine Safety Since 1982
NVIC co-founders worked with Congress to institute historic vaccine informing, recording and reporting provisions in the National Childhood Vaccine Injury Act of 1986. However, many of the Act's important vaccine safety provisions have not been properly implemented or enforced.
NVIC's Director of Government Relations,
Tawny Buck
, who is the mother of a DPT injured daughter, is the consumer member of NVAC and co-chair of the VSWG. NVIC has provided well-informed consumer members to serve on vaccine advisory committees since 1988 and has participated in public engagement initiatives with government since 1995.
In 2009 and 2010, Tawny Buck and NVIC President
Barbara Loe Fisher
and NVIC Director of Research and Patient Safety,
Vicky Debold
, RN, PhD, attended two stakeholder meetings of the VSWG to discuss vaccine safety research priorities and vaccine safety improvements.
Leave a comment
Your email address will not be published. Required fields are marked with an *
6 Responses to "Upcoming Public Engagement on Vaccine Safety"