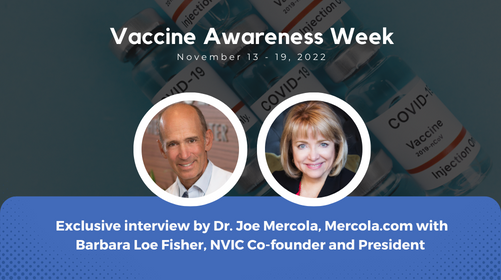 This in-depth interview discusses topics that include the coronavirus pandemic and COVID vaccine, censorship, growing public skepticism of the mass vaccination system, and more. To download the interview transcript - click here.
Leave a comment
Your email address will not be published. Required fields are marked with an *
27 Responses to "Exclusive Interview - Dr. Joe Mercola of Mercola.com with NVIC's Co-founder and President Barbara Loe Fisher "