Ask 8 Information Kiosk
---
Explore FREE downloadable educational materials.
Report Your Vaccine Experiences
Read and report vaccine reactions, harassment and failures.
How effective is HPV vaccine?
---
---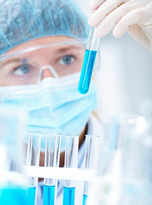 As of August 2018, there are no studies that confirm HPV vaccine has reduced the incidence of HPV associated cancers. According to CDC data, HPV associated increased to cancers 41,000 cases between 2010 to 2014 from 26,000 cases between 2004 and 2008. During CDC's Advisory Committee on Immunization Practices (ACIP) February 2018, it was reported that "it may take decades to see population-level impact due to the length of time between the initial HPV infection and the development of cancer."
HPV vaccines cannot treat existing HPV infections and does not protect against HPV types not covered by the vaccine. In fact, 21 percent of HPV associated cancers involve HPV types not included in Gardasil 9. HPV vaccine does not replace the need for routinely recommended cervical or anal cancer screenings. If vaccinated women opt to skip routine cervical cancer screening, cervical cancer rates are expected to increase. Cervical cancer has been reported in women who have received HPV vaccine.
Long-term effectiveness studies of Gardasil found the vaccine to be between 88.4 and 94.4 percent effective against HPV Type 6; 89.1 and 95.5 percent effective against HPV Type 11; 96.8 to 99.1 percent effective against HPV Type 16; and 60 to 64.1 percent effective against HPV Type 18 after nine years. A 2017 Merck funded study of five year Gardasil 9 antibody levels and concluded that the vaccine was 97.4 percent effective against the HPV Types covered by the vaccine. Research studies indicate that, unless HPV vaccination produces high antibody titers for at least 15 years, vaccination alone will not prevent cervical cancer.
IMPORTANT NOTE: NVIC encourages you to become fully informed about HPV and the HPV vaccine by reading all sections in the Table of Contents , which contain many links and resources such as the manufacturer product information inserts, and to speak with one or more trusted health care professionals before making a vaccination decision for yourself or your child. This information is for educational purposes only and is not intended as medical advice.
---
Opens in new tab, window
Opens an external site
Opens an external site in new tab, window